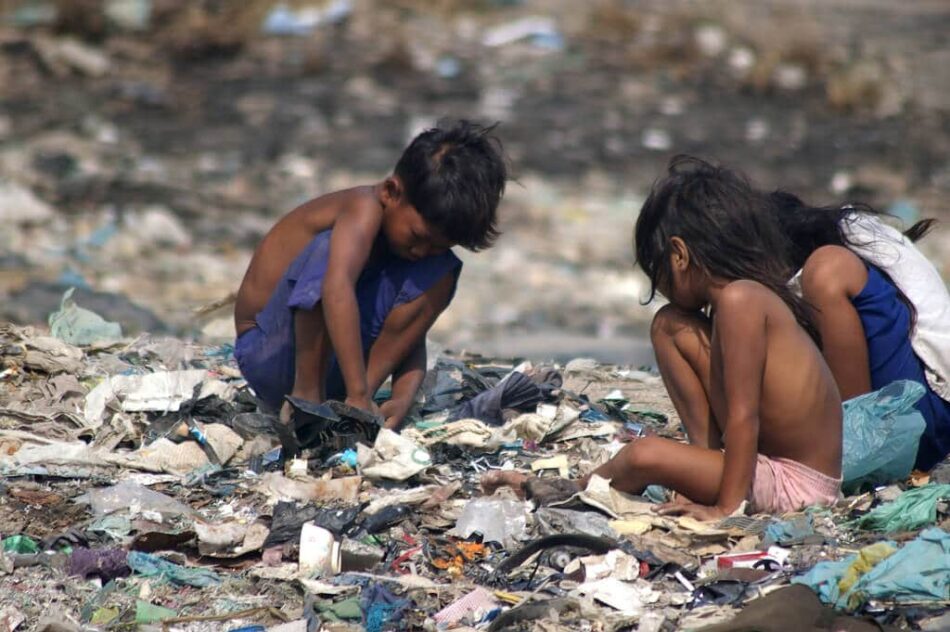 Rubbish
(US garbage, trash)
Waste material or things that are no longer wanted or needed:
I forgot to put the rubbish out this morning.
Put the empty box in the rubbish bin.
Take the old furniture to the rubbish dump.
1 Why People Risk Their Lives At One Of The Largest Landfills In The World | Risky Business
28 dec 2022
Picking through a mountain of trash as high as 165 feet is how thousands of pemulung earn their living near Jakarta, Indonesia. They're at risk of getting injured by giant excavators, shards of glass, and methane gas emitted by the landfill.
2 How People Profit Off India's Garbage | World Wide Waste | Business Insider
27 jul 2022

India has more people and produces more garbage than nearly every other country in the world. Many make a living off that waste, from ragpickers to entrepreneurs. Join us as we look at how they turn trash into shoes, tiles, teddy bears, and more.
00:00 Intro
00:32 Plastic Shoes
02:40 Sugarcane Tableware
06:38 Incense Flowers
09:25 Vegetable Biogas
12:02 Sewer Diving
16:10 Landfill Fires
18:51 Carbon Tiles
25:09 Cigarette Recycling
3 Inside Ghana's 'graveyard' for Europe's e-waste
14 jun 2019
Agbogbloshie landfill in the suburbs of Ghana's capital Accra has become infamous as the graveyard for Europe's e-waste. Computers, televisions and other electronic goods from developed countries pile up in this giant open-air garbage dump. As Ghana's environment deteriorates and diseases spread, our reporters Thais Brouck and Antoine Galindo went to investigate how and why such a place can still exist.
4 The Toxic E-Waste Trade Killing Pakistan's Poorest
11 jul 2016
The E-Waste Curse: The deadly effect of dumping E-waste in Pakistan
Pakistan has become an illegal dumping ground for some of the 50 million tons of e-waste created each year. Karachi's poor earn a living from the toxic detritus, but the vicious cycle of consumption could prove fatal.
In Pakistan, the massive arrival of electronic waste has created an informal substance economy that feeds 150,000 people. The country's poor salvage what they can from the cast-offs of the electronic revolution: copper, steel, brass. Nassir is one who has cashed in on the opportunities found in old cables and hard-drives. "It's a good business. I have more and more work", he says. Yet workers pay the price for a few grams of copper; 4 million people die every year because of electronic waste and recycling workers have the lowest life expectancy in Pakistan. In his recycling shop, Akhbar earns 2€ on a good day. It feeds his family of six, but his health has suffered. "This job is dangerous. It's very toxic". And the toxic legacy is far-reaching – "It's a catastrophe…especially for the children", warns Saba, an activist for the WWF. "They will continue to live here and be poisoned, it's dangerous for them and it's dangerous for the next generations". In our relentlessly consumerist world, can the global poor be saved from the toxic trade in e-waste?
5 JFL Hidden Camera Pranks & Gags: Trash Kid In The Garbage Truck
24 feb. 2011
Kid goes in box, box goes in garbage truck… but where is the kid? Oh no!
A presentation of JustForLaughsTV, the official Just For Laughs Gags YouTube channel. Home of the funniest, greatest, most amazing, most hilarious, win filled, comedy galore, hidden camera pranks in the world!