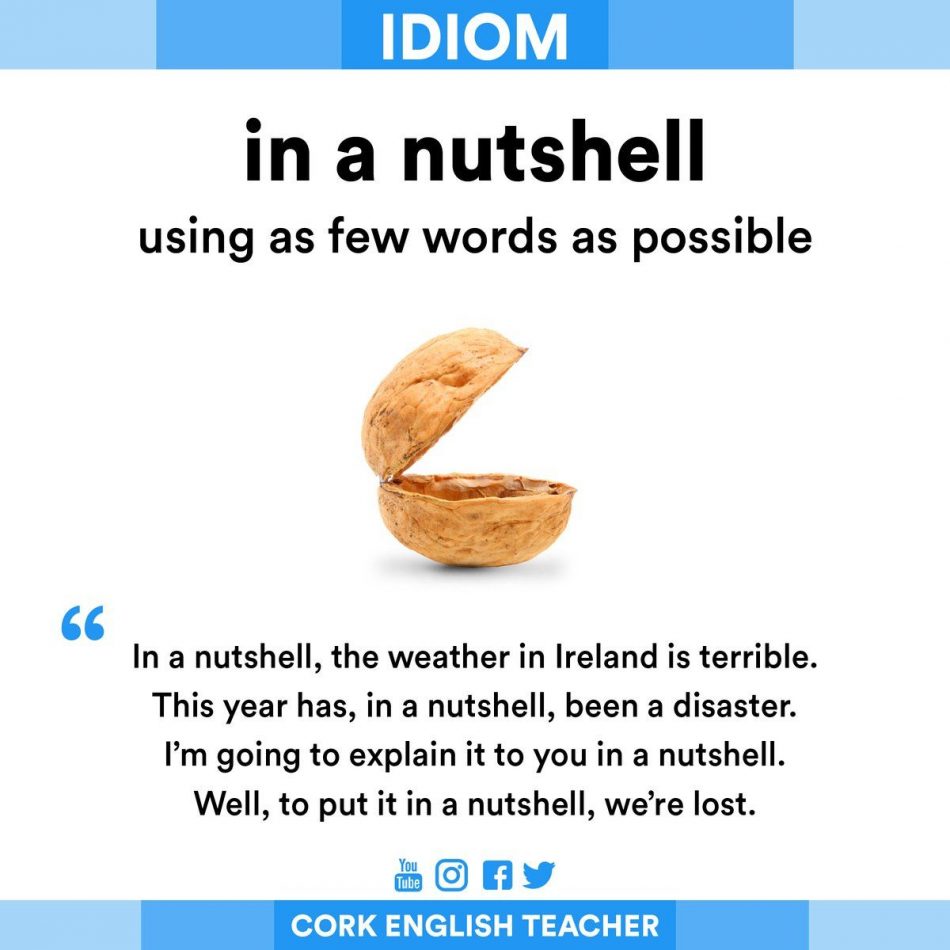 Very briefly, giving only the main points:
"What went wrong?" "In a nutshell, everything."
Cambridge Dictionary
English
The website puts into a positive context the fact that there is no shortage of examples where justice is derailed and trapped.
Dutch
The expression "in a nutshell" is often used to summarize or provide a concise overview of a larger topic or concept. The key points associated with this expression are:
Conciseness: "In a nutshell" is used to provide a brief and condensed version of a more extensive topic or concept, typically in a single sentence or phrase.

Simplification: It is used to simplify complex ideas or information into a more easily understandable form that can be quickly grasped.

Summary: It serves as a summary or a synopsis of a larger topic, capturing the main points or essence of the subject matter.

Clarity: It is used to clarify or emphasize the most important aspects of a topic, stripping away unnecessary details or complexity to focus on the core message.

Introduction: It can also be used as an introduction to a more detailed explanation or discussion, providing a brief overview before delving into further details.

Metaphorical imagery: The phrase "in a nutshell" evokes the image of something being encapsulated in a small nutshell, suggesting that the information or idea is presented in a compact and easily digestible form.
Overall, "in a nutshell" is a commonly used expression that conveys the idea of summarizing or simplifying a topic, concept, or information into a concise and accessible form.
1 In the Name of the Father Official Trailer #1 – Daniel Day-Lewis Movie (1993) HD
2 'In the Name of the Father' | Critics' Picks | The New York Times
18 mei 2010
A. O. Scott looks at Jim Sheridan's 1993 drama about terrorism and injustice.
3 Hot Girl Exposes Hairy Chest Prank Just For Laughs Gags