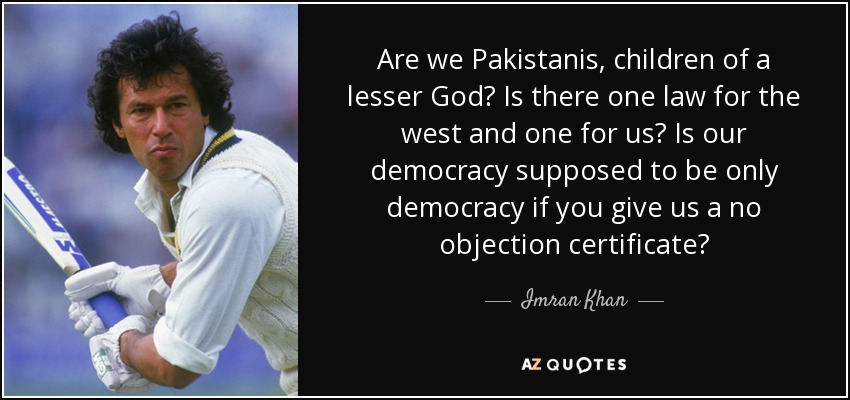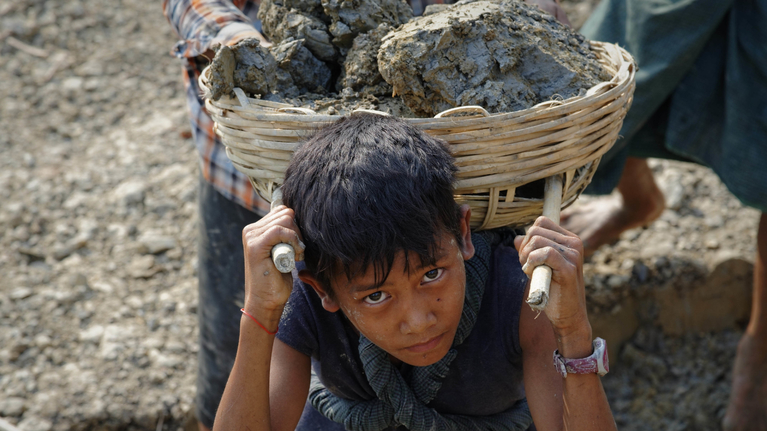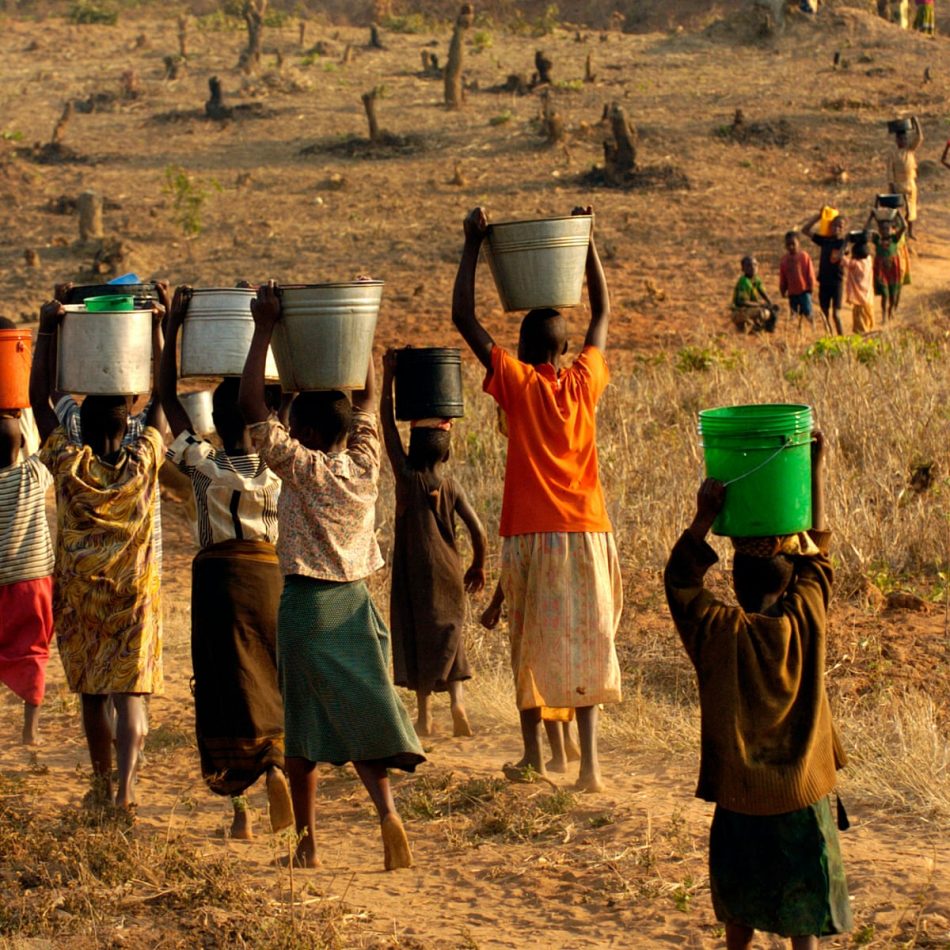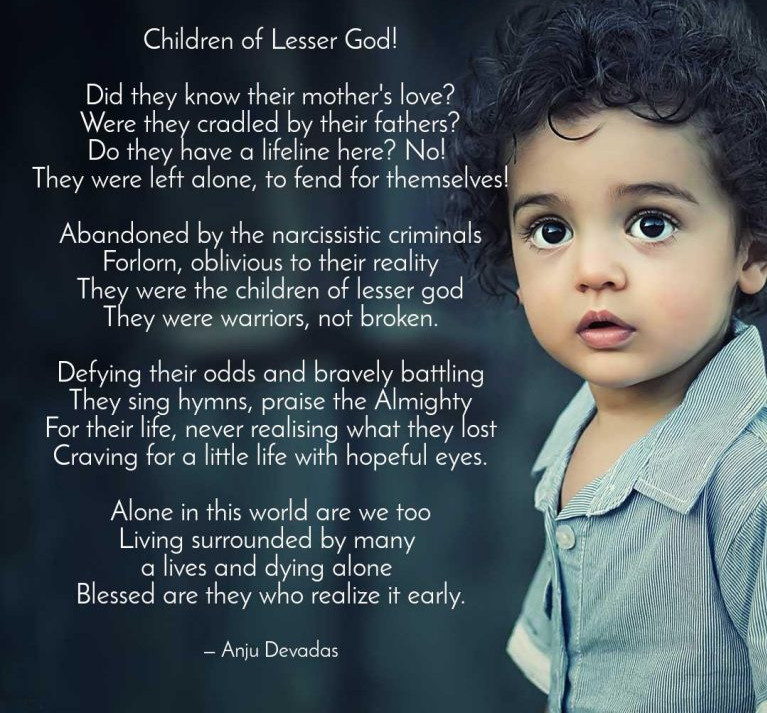 Kinderen van een mindere God!
Kenden zij de liefde van hun moeder?
Werden ze gewiegd door hun vaders?
Hebben ze hier een levenslijn? Nee!
Ze werden alleen gelaten, om voor zichzelf te zorgen!
Verlaten door de narcistische criminelen
Verloren, zich niet bewust van hun realiteit.
Zij waren de kinderen van een mindere God.
Zij waren krijgers, niet gebroken.
Hun kansen trotserend en dapper strijdend
Ze zingen hymnes, loven de Almachtige
voor hun leven, zonder ooit te beseffen wat ze verloren
Hunkerend naar een klein leven met hoopvolle ogen.
Alleen in deze wereld zijn wij ook
Levend omringd door vele
een leven en sterven alleen
Gezegend zijn zij die het vroeg beseffen;
Anju Devadas
Enfants du Petit Dieu !
Ont-ils connu l'amour de leur mère ?
Ont-ils été bercés par leurs pères ?
Ont-ils une bouée de sauvetage ici ? Non !
Ils ont été laissés seuls, à se débrouiller par eux-mêmes !
Abandonnés par le criminel narcissique
Délaissés, inconscients de leur réalité.
Ils étaient les enfants d'un dieu inférieur
Ils étaient des guerriers, pas des brisés.
Défiant leurs chances et combattant bravement.
Ils chantent des hymnes, louent le Tout-Puissant.
Pour leur vie, sans jamais se rendre compte de ce qu'ils ont perdu.
Ils aspirent à une petite vie avec des yeux pleins d'espoir.
Seuls dans ce monde, nous sommes aussi
Nous vivons entourés de nombreuses
une vie et mourir seul
Heureux ceux qui s'en rendent compte le plus tôt possible ;
Anju Devadas
1 Left In Kathmandu – Longer Trailer
2 Street children in the Philippines | DW Documentary
19 nov. 2020
Philippine president Rodrigo Duterte is waging a brutal war on drugs. Thousands of people have already died at the hands of the police, including children. 
The populist president has ordered the country's security forces to kill anyone that they think is connected to the drugs trade. Minors have also suffered under the crackdown. Some children have been inadvertently killed during drugs raids, while others have become police targets. Most come from the poorest sections of society. The film makers accompany street children trying to survive on the streets of the capital Manila. They meet adults who are trying to help, but also encounter the forces persecuting the children. 
DW Documentary gives you knowledge beyond the headlines. Watch high-class documentaries from German broadcasters and international production companies. Meet intriguing people, travel to distant lands, get a look behind the complexities of daily life and build a deeper understanding of current affairs and global events. Subscribe and explore the world around you with DW Documentary.
3 Street Kids Looking At Food Menu! 
26 apr. 2020
Homeless kids looking at food menu. Walking home from the shopping Mall at
10:00
at night we thought we would help treat these kids to a restaurant meal for the first time! 🙂 Safe and friendly walk home at night in Manila?
My friend you are way to naïve, your questioning shows that clearly!!! I have been many times in Manila most of the street kids have home and family, they are poor and I always help them out when ever I can and you are a good man to do that. They go to school, they are clean and in clean clothes means they have a home, it may not be much of a home but at least they have one and boys this age are always hungry.
4 Street Children In The Philippines
29 nov. 2015
The street children were interviewed in Intramuros, Manila. It gives an overview of the lives of the typical street children in the Philippines. Note: All has been subbed with English.
6 Children of Manila | Future Shorts


6 The Poor Children of Manila Philippines. Poor Filipino Kids Collecting Garbage for Money. Poverty
7 Feeding Street Kids of Cox Bazar Bangladesh
3 aug. 2018
After delivering Sawyer water filters to the Rohingya refugees, I spent a day exploring the streets of Cox Bazar. I ran into a group of street kids who I treated to a meal at a local restaurant. I spent some time and got to know a little about their lives. 
Little did I know that I would come face to face with the crushing poverty some of those children have to endure. Despite those conditions, they're happy and friendly, or at least around me. They seem to hit each other a lot. 
*Bangladesh is home to aggressive Zika tainted mosquitoes. I got bit over 50 times in a matter of days there.
8 Feeding Poor Street Kids & Double Amputee @ Phnom Penh Cambodia
12 feb. 2019
Hey everyone, I'm out again feeding people again, this time street kids and a double amputee in Phnom Penh Cambodia near the Russian Market. Cambodia has one of the world's highest concentration of amputees due to all the left over land mines from several wars and is still one of the most heavily mined countries in the world (140 land mines per square mile according to UNICEF).
This double amputee was sorting through a bag of garbage and caught my curiosity. He had a single prosthetic arm with a thin metal rod attached to it that he used to open things. What he was looking for? The bag was full of waste from the market so was he looking for food? I love helping these kinds of people. When he looked through a Styrofoam takeout container, I asked if he wanted food.
He said yes and took me to a nearby fried rice stall around the corner. He had a nice bag, seemed reasonably well dressed, and had a hat, and didn't seem like the typical homeless or poor person who lived on the street so it confused me why he was sorting through rubbish.
I was hoping he could sit and eat with me so we could talk but he had ordered take out. It didn't occur to me, but with no hands, how could he eat? I figured he must have someone taking care of him. At this point, a few street kids came over. I thought they might just be curious but I offered them food as well.
A nice lady who was there with her son helped me communicate. After asking, the kids said they would share 2 plates, each costing 9000 Riels. The lady was very nice but she had to go to the hospital to take care of a family member. The two street girls finished their plates, which made me happy, but the boy barely ate half. He packed the rest, which also made me happy. They were very camera friendly. When they started doing that Asian pose, I showed them how to do the Korean Sa-Rang-Hae thingie.
After they ate, they went to another stall to get more free food. I figured they would give it to their parents. Maybe the rice dish I got them wasn't necessary. They didn't look starving or that hungry but I wanted to help out that night anyways. When they left, they said "I love you" which surprised me since they probably only know a dozen words. **Bless whoever taught them that.
The owners of the rice porridge place were very pleasant so I decided to eat there, and to my surprise, their rice porridge was one of the best things I had in Cambodia! I would later go on to eat there almost every other night. I will definately stop by when I'm there again.
The owner's daughter came and said hi to me. Apparently, they give free food to street kids on the regular, which impressed me even more. The daughter asked if I was Christian, and was excited to share that she was Christian too and went to a Christian school. Her joy was so overflowing that it felt like a spiritual meeting and a blessing of sorts. It turns out, she is the only Christian in her family. The rest are Buddhist. That reminded me of my extended family who are Buddhist or Christian.
Anyways, after hearing how the people of Cambodia have suffered so much, I'm glad to meet nice helpful people injecting new life. Thank you and may peace be with you.
9 Meeting Sweetest Homeless Girl ~She's 6 ! +Update Scavenger Girl Found! Nga & Linh are back!
2 jul. 2019
Thanks to my first Patreon pledge from Mr. D. Rhee, I went out to find someone to help. That's when I met a truly homeless family with one of the sweetest homeless 6 year old girls I've ever seen at the Ben Thanh Market in Ho Chi Minh City (Saigon), Vietnam.
I offered them assistance with anything and we actually ended up at Bun Man 22, a place Mark Wiens reviewed. The price was double the normal amount because that area has many tourists.
I also offered to buy them anything at the convenience store. Seeing a sweet homeless 6 year old girl run around and get everything she wanted was awesome. Thank you Mr. D. Rhee from the bottom of my heart.
I left feeling that was a nice experience for the both of us but I saw them again a few nights later sleeping next to a loud road. They really were homeless! I wanted to help them more.
I took a part of Mr. D. Rhee's proceeds and decided to give them cash in a special "God Loves You" Tet Lucky Money Envelope with 600k VND (~$26) and a Beatitude inside. Since most beggars there make at least 100k VND a day and can rent a room with that, I thought 600k or about a weeks salary to a successful beggar was good enough but now I wish I gave more…
Updates:
I found the scavenger girl! Thanks to the Manila Police, we were able to locate her family so she's not homeless anymore! Full video coming soon. I also found the girl from 7-11 from one of my first videos! Nga and Linh from Troy Nguyen's videos are back at the Ben Thanh market and will be there until the end of July. Apparently, the police there are cracking down on those walking street sellers at the market and are fining them if they are caught selling within the night market. This has made selling much harder for those sellers.
I can't wait to show you all the incredible people we met and helped, which would not have been possible if it I wasn't going out on the behalf of my Patreon supporters:
Mr. D. Rhee,
Ms. J.In
Mr. J. Leaman
Mr. Doorway,
Mr. M. Schneider
Mr. M. Loosli
Mr. D. Applegate, and
Mr. Andrew
I will be posting some updates as youtube posts. You can click subscribe and turn on notifications for posts or click on my channel, then on the community tab to check. While my comments for videos are turned off courtesy of the youtube controversy, you can comment on posts.
You can also email me at:
Johnsoh444@protonmail.com
My Patreon is: Patreon/johnsoh
**Note that I will only be abroad for a couple more weeks so it will most likely be many months before I can use the funds for the poor for any new Patreon pledges. But I will collect it and use it to help the poor people that I come across. For current Patreons, I advanced a few months to hold us over for a little while. If anyone decides to stop their pledge, I'll cover it. I'm just deeply appreciative that you were moved enough to help in the first place, which encouraged me to go out even more, so thank you!
As always, thanks for watching and Peace Be With You.
Sincerely,
John Soh
10 Surviving The Streets Of Africa | Life In The Slums (Poverty Documentary) | TRACKS
25 mrt. 2021
All his life Bernard has lived in one of Africa's biggest slums. When he turned 17 he had to leave his home due to overcrowding in his family.
Many children, often younger than Bernard, face the same issue. To protect themselves on the streets and to avoid loneliness the children and teenagers form gangs.
Content licensed from ITV Global to Little Dot Studios.
Any queries, please contact us at: owned-enquiries@littledotstudios.com
The fact that anyone in the world who has lots of children and then throws them out because of overcrowding is disgraceful! Children don't ask to be born. Imagine being thrown out at age 6 or 13 and having to fend for yourself. It's heartbreaking

I hope this Bernard kid made it, and his dreams came true. I would love to see how he's doing now.
Thank you for your videos and even if it's old as implied it still does not matter. The issue not about where it is since there are plenty towns, districts everywhere in the world. It's just a reminder to be happy and appreciate what you have in life. Try to make the best of yourself especially if you have a good start since birth and try to help others who are in need and fight poverty. Poverty is a major problem in the world.
I haven't even watched this documentary yet, but just the look on the face of the young man in the ad, I see his pain, anguish and torment… So sad that anyone anywhere in this world is that broken at such a young age..




This was definitely filmed in the 1990s. I am close to Mathare and there is a very big difference between the situation then and now. The cars are really old and the I recognize very few things on the streets. The boys are most probably in their fifties or even sixties.
It's always wise for professionals to timestamp their work. And good taste to have a real interpreter…and when a few years go by, do a followup of the interviewees instead of rerunning the old film.
wow the early days of Africa, so amazing how far the content has come in such a short space of time, can imagine how much more it can go on just a few years.
i watch street and homeless videos from all around the world, its amazing how people live and struggle all around the world yet we pride our selves in being developed and we waste food and we start idle wars and battles to help us ignore the poor and suffering as we amass wealth.
Great video. Thanks for this piece of history, that is as important today, as it was when it was filmed.
A young child with a big HEART.
So sad to know that kids on today's era is living like this. I pray that the lord blesses me with financial freedom in order to help country and kids like this
Please time stamp your videos so that your subscribers can get a proper and more accurate perspective!
I feeel sorry

really kids grown up with rough live no future end up jail and the government don't give damn about it
I am so very happy I found this channel today. So many interesting videos.
This video is really old

… All Kenyans assemble here(the nostalgia in the songs)

Sometimes when I watch these true clips of Africa I just wonder how come we live through this kind of horrible n yet we scale through it ,enjoy it…well when u r used to sometime it does not border u anymore.
St Teresas catholic church in Eastleigh, Nairobi Kenya. Fr. Arnold Grol also started a boxing club for the street boys, i used to train in that gym in the early 2000's. He helped a lot of street familys.

Kenya, the country which is close to my heart. Despite having the most innovative and creative citizens, is lagging behind because most of its leaders are corrupt.
Keep on having 15 children, these people are great grandparents by age 45. It's insanity. All human population growth is in places of abject poverty, 100% of it. Something needs to be done..like come up with a social security program where they make less money the more children they have? I don't know..But something needs to change to prevent these child horror stories.
Damn I'm thank8for my childhood….even if we have the stress of "racism" hunger poverty and slum living is worse the anything I've ever seen in America …I think gangstas who can't conform to the laws should be sent to live there to see what REAL gangsta life is like… smh…
Wish Every Member of Da Gang..
And Righteous People Blessings..
In Swahili..
Ubarikiwe – Bless You..
Not much has changed for the better unfortunately.
Hey TRACKS, I'm also a Kenyan but I am wondering why didn't you mention in the description that this documentary was produced almost 3 decades ago, or what was the agenda when you published it now, more than 30 years after production.
14 pregnancies?! I'd be beating the next man that ever came near near..! This is so sad.
Africans r very talented n they love music n dance. They truly r beautiful people, if u get to know them better. Plz guys stop rasizam, don't look at d colour, everyone's blood is red, love eachother, live in harmony, spread peace. God see's our heart, not colour, caste or creed. Jesus loves us all equally. Bless u

️

️

️

️

️

️

️!!!!
Thanks for docs like this.
Subject: Poor people living in the huts
Today we see lots and lots of poor people living in huts. Their life is not that much eady and convenient. There may be no separate rooms in Huts. It contains only one portion with no any other extra rooms or a kitchen. They manage with what they have and keep running their life in a way they can.
There will be no beds for them to sleep. They manage to sleep on the mud floors on a hand made mats. Their sleeping place and the kitchen, are all comes in one place. They are totally poor so they cannot afford to go out for a good living. They have to manage with what they have and that's the truth.
The needy and the poor people have no leisure, no entertainments, no education, no proper medication and no proper meals. They have to survive with what they have and that's the only situation they have. The life of the poor is not that much easy as you think. It's a hard life, they have to work hard for their bread.
Each and every day when the sun starts to rise, they wake up early and look for their food by going out. At times earning could be easy, at times it could be difficult, and it depends.
Medication and children schooling is rather a difficult matter. In some villages the children has to walk long distance for their schools. There won't be professional schools but just to support them with little education they have simple and small schools. All in all they have to face problems in their life and there is no end for their frustrations.
Poor and needy people are the biggest losers and sinners in this world. They will not get what they want instead they will be facing the fate day and night. Luck doesn't comes near them but the fate always surrounds them and put them into difficulties.
The father as well as the mother in that poor family has to work hard for their living. Some places only the father is able to earn for the family and the mother take cares her children.
When coming to food or meals, I think there won't be a single day where they can fill their stomach with food. At times they will have only a little portion of food for them to share equally. In another day they will have no food even to share. So in that case all what they do is stay in hunger.
Starvation is written only for the poor and
needy people. They starve, they survive and they manage. These things are quite common for them. There is no strength in their body, no vitamins in their body, no power in their body, no safety in their life. All these things are because they don't have enough food to eat or drink.
If we are rich, if we have sufficient money, if we are very excellent in our financial background, if we have lots of wealth and if we are living a luxurious life, then take little time to think about the people who are suffering from hunger and starvation. Visit them or find a way to help them and do the help without a limit. Look into their empty stomach, look for their hunger, their difficulties and problems. Try to help them and do the needful.
The blessings of the poor people are the most valuable and the most precious gifts that you can earn in this world.
These blessings, you will take them with you, the time you die, and go to your graves.
Remember, the money and wealth you save in this world will never come with you at the time of your death and even to your grave.
Once you die, your money and your wealth will go to another hands.
Your family will never have time to remember you, even they will never allocate their time to visit to your graves.
So remember to give charity as much as you can and earn the blessings of the poor and needy people. Their blessings will follow you to your grave.
Be a great winner by giving charity.
Charity is alive and there is no death for it.
By: Dawood
Written on : 08.02.2022
MY COUNTRY IN MY VIEW NEED THESE VISUAL AID FOR THE PRIMARY SCHOOLS TO AFFECTIVELY INDUCE AS SERIOUS OVERSTANDING OF REALITY OF THE WELLBEING OF OTHER KIDS AND THE LOVE SURVIVAL REALITY
Im reading the comments and I'm really finding it hard to think that this was filmed in 1987. I was alive and conscious then. Even with outdated cars, I'm thinking that this was 1977. 1987? No way!
Those children life is so pathetic n sad. People don't show empathy to them. They deserve love, caring n acceptance in society. I can only lift them in my humble daily prayers. Jesus loves u little ones. God bless u all.
Thanks to the comment section, I wont waste 30 minutes of my life watching a 1980s video about a poor area in Kenya and promoted as if this is today's Kenya/Afrika. Propaganda. if you ask me.
Yeah. It's outdated. But here's the thing… we would have swallowed this hook, line and sinker at the time it was filmed. We should be proud of how far humanity has come that we can look at this and instantly know that this documentary company would be raked over the coals if they produced this today. There's something to be said for that. This is our old story of a small area of one city in Kenya, at that point not distinguishable by westerners from the rest of the African continent. Hey guys, our reactions to this video shows our progress. Let's really celebrate that. It's like looking at a "before" photo to measure our progress.
If you Google this documentary apparently it was filmed in 1987. This boys are big grown men now. Hope they are all ok and well.
Father Arnold Grol was a fixture in Nairobi's slums and streets for nearly 30 years, until his death at 73 in August, 1997.
Grammatical blunder: Your title should have been: "A Story of Africa's Street Children" not "A Story of African Street Children". The story was about Street children located in Africa, not in African which obviously doesn't exist. People from Africa are referred to as Africans. It is imperative to know the difference between Africa and African, which are two different words entirely that cannot be used interchangeably.
Me and my 6 year old would suffer together. I would not be able to sleep at night not knowing where my kids are at. We would live and die together before I would put my kid out to fend for itself.
This is a very old documentary. Please timestamp what you document viewers in the Western world may perceive Africa / Kenya as underdeveloped.
That matatu KTT, the mobile cinema, the Miranda sodas, and boflo buses, this must be the mid-80s. And HIV/AIDs was still a mystery then. Nostalgic!
This is like going to one of the many ghettos created by white french people in France and saying "surviving the slums of Europe"



This is so real in kenyan slums, however the video may be older
Docu look really old These boys must be grandfather's by now
These people will NEVER change because they are incapable of that
this seems to be ALMOST 20 YRS A GO i can tell from the car number plates ,,nowdays atleast things are not so bad

Looks like an early 20th century documentary this one
We have lost touch with reality, sadly people still live like this. While others fly on jest. Hard to believe it's one world, one life
THIS MIGHT HAVE BEEN RECORDED IN THE 90s.
This video is extremely old! Looks like the 80s, judging by those old cars…
Father Arnold grol. The dutch humanitarian whose language school i did my tuition in Nairobi back in 90s. Rip
This is a one sided story. Documentary should be comprehensive and try best to tell the full story because not everybody that lives in the area been shown in the documentary lived in abject poverty. There is affluent areas as well but Caucasian preferred the narrative that all Africans are poor. White people also have lots of people who are homeless and lived in abject poverty.
Why does it matter that it's old? It's true.
This seems to be an old documentary
He has a door to shut. It's a home. It's not on the streets. It's the slums ya. But not to them. It's home. Happy Ness and smiles.
So you have money to go film in the deserts but decide to use a 90's old documentary to depict kenya
Made in 1987! When Moi and his gang had let the country go to the dogs. Kibera was by then a small slum. Mathare has really improved but we could have done better. I bet they are all dead.
when was this shot? Because there are so many things that have changed.
2 shillings and 50 cents were valuable in Kenya by early 1990's. Chang'aa is not made from sugarcane!
Looks old
never even seen those buses entire time I lived there. Nganya zilikam through

Can someone please explain to me why they are still try to push this narrative about Africa?
There's too many people on this planet sadly
How can there government let these people live like this bet they don't do without .🇬🇧
This Doc must be from the 80s
Those children are now about 50, I wonder if they are still alive
30 years ago this documentary..smh
A certain part of humanity is obsessed with money, power, stardom, materialism, luxury, awards and recognition. Like it's a rat race of who has more Millions and Billions of $, who has the biggest mansion, the biggest social media, who is the biggest superstar in Hollywood, who wears the most expensive dresses, who holds the highest position in politics or in big corporate. And i am just here and thankful to live a stable middle class lifestyle and not the life displayed in the video.
They're in desperate need of contraceptions!
How can I help those children in Kenya please contact me
Looks like it was filmed in the 80s and only been released now


Poverty Documentary


Another piece that the West enjoys, an unbalanced reporting about Africa. Furthermore Africa is a continent bigger than USA, CHINA, western Europe and Canada combined. Let that sink in.
These video is early 1980 and why are they showing us 2021 red flag men and why are they calling those street kids a gang …..
That's child labour extorting them on false hope and dreams. Just to drive a car. Like how about a pention.
I don't feel sorry. All those people. Yet they bow down to Westerners.
They have most of the wealth right under their feet.
How did this show up now. This was more than 30 years ago, before I was born. Math are Valley is now a different place.
A very old documentary since times of the late president Moi .the kids have grown up now and may be got out of street to be good citizens of the country .anyway thanks for reminding us good old age .
During that time when kbs buses existed. Long time ago.
1980s video African has changed so much nw
This is a very old story. We comes from Nairobi and urban villages Have been upgraded. This is outdated news.
I could make this documentary in the United States in 2020. There are society that sleep on the street, 10% of some cities are homeless. The west is always quick to shade light on Africa's venerability. Shame on you.
You have got to be poor to get rid of a 6 year old. That shouldn't be the case anywhere in the world.
This video is more than 2 decades old, what is the motive?
So what do the little girls do or even stay


️
This was in 1987..I wonder where they are now?
it must be an old documentary
This appears to be late 80's
Well all the bad people go to the moonlit streetcorner and sell their soul to the Devil for money (Warning: Do not do this. I'm not responsible for what happens. All at your own risk.)
The thumbnail looks like a young Raderic Davis.





The narrator's voice sounds like Jeremy Clarkson
SERIOUSLY, DID YOU DO ABSOLUTELY NO RESEARCH INTO TRADITIONAL AFRICAN SOCIETAL AND CULTURAL NORMS?
This is just traditional African culture, and the way they organise their society and villages….
The boys have ALWAYS lived apart from their mothers at a very young age, and are sent to live with the MALES of the village and learn the ways of men.. They would traditionally learn to track and hunt game, ..and learn to fight and the art of war…. There are no traditional " Christian" families , with mother and father family groups..raising their children together.
The boys live with the men, the girls live with the women. …and their roles are clear and severely delineated..The women farm, grow and gather food from the land, build huts , cook and have babies and care for them; the girls remain with the women and take care of all the everyday life necessities…and feed, clothe , provide shelter and take care of the everyday needs of the men and boys..
The men are warriors, they defend the tribe, capture slaves, kill their enemies and hunt wild game to feed all the villagers….
But …these firm societal structures are floundering…but they still exist. But it is NOT " overcrowding " that forces boys out of their mother's hut and society, it's his MALENESS …it's just how the tribal structures of African cultures work…and they're not easily changed or adaptive…and they're caught betwixt western and African societal structures, values and cultures…
This is an old video, I can tell by the vehicles.
Hi You Has VHS Documentaries Of lions Of serengeti And Leopard Of Serengeti
Of Years 1960,1970,1980-1989 ?Thanks!!!!
How old is this ridiculous video? Africa is a continent with many diverse countries and cultures and economies. I can't even watch this!
wakenya manze si tumetoka mbali walai hahahaha kama hawa ndio our ancestors…. nani alicheki vile hawa wame dress haha
I found this story strange because there is no one with a mask and nairobi you can not go anywhere with out a mask this is old story coz there are same changes
Very old video. So much has changed
How old is this documentary again coz there seems to be an agenda here
Why does tracks not do a documentary on Europe poverty, clearly nowadays Europe is also poor as any other country
Khai!why would give us an old clip to watch?

You can tell it's old by the narrators voice and speech pattern which is an old as the color of the video.
What do you mean gang say they heard together please that's how they get killed by calling them names
Bruh looked just like 06 Gucci Mane in the thumbnail
how old is this film? it looks like the gods must be crazy.. so old, please timestamp it.
This video is so misleading. Content of this nature should have the proper date of production in the caption. You should be ashame
I don't understand they are so poor and they had 14 children's what's wrong with them ??
They should control the birth first so they can take care of the children.
They can still be happy with 2 children's Atleast they can get a good food and school
Zombie politicians before and after
Kitambo sana



This is a very old documentary probably shot in 90s. Just seen the portrait of the then president Moi…even the quality of the video is very poor
How old is this my goodness
This is very inaccurate and outdated… especially the interpretation.
But why do they always show poverty, drugs, violence etc. There's alot if good in Africa
No face mask

This video was filmed last Century. Leave it on the shelf, it's not timely.
How come but people said only in USA medical and basic care is to expensive …
Very old documentary,all of these people are dead by now
Why have so many kids if you cant afford it
Im not sure but this might be Fat Alberts gang, what year was this? The seventies?
Veeeeeery old documentary, agenda detected!
What year was this filmed ?
II Chronicles
7:14
NKJV
if My people who are called by My name will humble themselves, and pray and seek My face, and turn from their wicked ways, then I will hear from heaven, and will forgive their sin and heal their land.
Y tat lil kid looking Gucci mane in the beginning



chang'aa, ng'ombe… ng'o! ng'o! ng'o!
Knowing that they are poor and can't provide enough food for their kids. They continued to have so much more kids . Do they not have condoms or know what safe sex is? Or are they depending on sympathy and sorrow from the world to help them. These adults disgust me. I only feel bad for these innocent children that never ask to be born to this condition.
I thought this was the Gucci Mane biopic…hmmm sorry guys
Thank god my parents left Africa for the USA around this time or this could have been my fate
Why should you be using old videos ..we know you people are fond of painting Africa more black than it is 
My question is Africa is a country or continent???
What is this? I thought TRACKS is an authentic channel, but that's not the case. I must unsubscribe NOW!
The white savior


This is the worst and most ignorant title I have ever seen in my life but it's not like I expected better from this company
Concentrate with north Africa……leave our motherland alone just don't bring poverty issues in your channel…..we know we have gaps but again we r trying to handle….less effort from outside we do get and therefore stop showing the world our nakedness
The problem in Africa, is you need to stop worshing the European god


How many of them kids did that white men


Why a group of friends is called a gang. Black people don't call themselves gangs so can ya'll story tellers learn that
Wrong title africa is a continent not s country so just change the title to the name of this place
this a very old production,things have changed
Of course a homosexual priest takes care of the poor african boys
These kind of old videos potraying worst of the worst in Africa should be deleted, this is not documentary, it doesnt even say when it was filmed, what is the point, it is very obvious, there is no city in Africa with those old looking car, such a foolish!!!!!!!
Birth rate of Africa is 32 per 1,000 people, N America is 12 and Europe is 4 per 1,000 people. How can the poor countries in Africa afford to raise so many children? At that rate there will always be suffering among families. The women need to receive help with birth control.
That 17 year old boy is now a millionaire
This documentary is old and why is it documentaries of Africa always show how poor the continent is. Africa is rich and there are many beautiful and affluent cities all across Africa…HOW ABOUT SHOWING A DOCUMENTARY OF THE RICH CITIES AND LANDS OF AFRICA??????
Its also noteworthy to mention, this video is sponsored and created by a white man so..take it with a huge grain of salt.
pure ignorance, Africa is not a country
They throw the children out and then straight after they make new ones.
Imagine saying surviving the steets of Europe. This is so stupid. Africa is not a country. A problem somewhere is not a problem everywhere.
11 The rich, the poor and the trash | DW Documentary (Inequality documentary)
Back to menu         IMPORTANT CONTENT
ELSIEMUSIC TV8 jun. 2018
Inequality is growing. The rich consume much more than the poor and produce much more waste. Trash has become a symbol of our times.
But what some people throw away, means money to others and a chance to survive. The amount of waste we generate and the way we deal with it speak volumes about our consumption and prosperity – and also about our levels of social inequality. In the documentary, "The Rich, the Poor and the Trash," co-directors Naomi Phillips and Thomas Hasel explore the lives of people both working with and living off trash. Twenty-eight-year-old Godwin Ochieng lives in Dandora, a slum in Kenya, where one of the largest dumpsites in Africa is located. He spends his days combing through endless piles of garbage coming in the truckload from the city's wealthier districts in the hope of finding something to sell: for him, the mountain of trash is a lifeline. One person who tries to help youths in the slum is Godwin Ochieng's role model, hip-hop star Juliani, who also comes from Dandora. The founder of the youth club wants to radically change Kenyan society. Meanwhile, halfway around the globe in one of the world's richest and most expensive cities, Pierre Simmons searches the streets of New York for cans he can sell to recycling companies. In 2014, Pierre Simmons gave a speech about poverty to the United Nations on behalf of "Sure we can", a non-profit recycling center in New York. "I don't think anybody here at Sure We Can wants to live like Wall Street people," says Pierre. Both men live in countries where the gap between rich and poor is vast. But the social gap between the US and Kenya is also huge. Economists Lucas Chancel and Kate Raworth warn against the consequences of a huge imbalance at both the national and international levels. They believe it poses a great danger to our entire system of values in the West, to our understanding of democracy and, ultimately, to our economy.