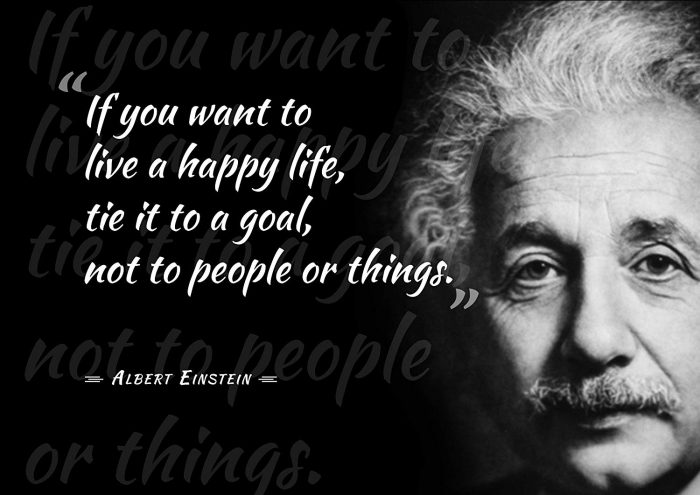 Drop out – phrasal verb
to not do something that you were going to do, or to stop doing something before you have completely finished:
He dropped out of the race after two laps.
If a student drops out, they stop going to classes before they have finished their course.
Cambridge Dictionary
1 Why I drMotivational Success Story Of Bill Gates – From College Dropout To The Richest Man In The Worldopped out
4 nov. 2019
Bill Gates Motivational Success Story – From College Dropout To The Richest Man In The World
Bill Gates was a shy and quiet boy who loved spending time in his room reading books for hours. he grew up as an introverted and antisocial kid. In high school, his original plan was to teach math. But that was until his friend Paul Allen convinced him to pursue career in computer programming. So Bill Gates quickly took his advice and wrote his first computer program at the age of 13. But his parents were not very happy, they had other plans for their child. They wanted him to pursue a law career.
So to make his parents happy, he went to Harvard to study law. But he found himself spending more time on a computer than in class. And that was because He was really happy when he was coding and law was not something that excited him. So it was time for a bold move.
He dropped out of Harvard University to pursue his dream and formed Microsoft with his childhood friend Paul Allen.
But everything wasn't going perfect. At first the company struggled financially. Some of their big clients went bankrupt.
So Bill Gates faced many challenges and obstacles on his path to success.
One of those challenges was Windows 1.0. Young bill Gates predicted that after it's release Windows will be running on 90 % of all computers. But he was wrong. Windows was received poorly by critics, and only 10% of computers ended using it. And that was not even close to what Bill Gates was expecting. He was disappointed. It was a big setback, but also a stepping stone for Microsoft. After Two years of hard work and long hours Windows 2 was released. Big innovations were included, Microsoft Word and Excel were presented for the first time.So Windows Became a huge commercial success and revolutionized the world. Finally 90% of computers were using Windows.
Bill Gates Became a Billionaire at the age of 31 and at the age of 39 he became the richest man in the world.
Bill Gates is one of the most successful people in the world, and there's a lot that can be learned from his success story.
"Success is a lousy teacher. It seduces smart people into thinking they can't lose" – Bill Gates
"If you don't build your dreams, someone else will hire you to build theirs." – Bill Gates
2 Why I Dropped Out of College | Steve Jobs
21 nov. 2018
A speech by Steve Jobs explaining some of the reasons why he decided to drop out of college.
Steve Jobs recounts the moment he decided to drop out of college, due to the heavy financial burden it caused his parents and the lack of value he could find in it. The following is a visual tribute to this brave decision.
3 From the 60 Minutes Archive: Steve Jobs
2 apr. 2021
On the 45th anniversary of the founding of Apple, a look back at the 2011 profile of Steve Jobs, which aired just weeks after his death.
4 One of the Greatest Speeches Ever | Steve Jobs
Steve Jobs delivers an inspirational speech. Listen to the end for the most life changing quote of all-time. Don't let anyone ever tell you that you cannot achieve your dreams. You will be inspired and motivated to go out there and achieve your goals. I hope you all enjoy this motivational video. 🙂
Gepubliceerd op 24 okt. 2011
Steve Jobs was already gravely ill with cancer when he asked author Walter Isaacson to write his biography. Jobs told Isaacson to write a honest book – about his failings and his strengths. Steve Kroft reports.
One of my favorite books. Very inspiring. Thank you Steve for changing the world thru your inventions and for the things you have done.
"Attractive, simple inexpensive computer" I miss that Apple.
The great discovery by Steve Jobs: intuition is the key element that is valuable as hard science and engineering.
Reality distortion field: not a good thing but it served Jobs well in advancing himself and his work. That magical thinking is something that Trump has demonstrated has a dark side.
I wonder how many people thought to themselves in the 60's and 70's "That damn hippie needs to get a job"…. Don't always judge people by what you see. They may revolutionize your life.
just ordered his biography…can't wait to read it 🙂
I have the book. I got it for Christmas 2011. Very interesting, I must admit. Some of it was very sad. He was a visionary and he changed computing forever. I'm watching and typing this on a Steve Jobs product – a 2010 Macbook Pro. 
Great stuff. Looking forward to Part 2.
Jony Ive designed, Jobs approved. the worlds greatest perfectionists <3
we miss you steve…..you gave us such great inspirational products
In that case, thank you for the feedback and I sincerely wish you the best in being inspired by whoever you want to be inspired by and I wish you well as you achieve becoming the best person that you can be!
I feel my heart syncing for Steve Jobs…
"turning the silver to gold", and he grow up to turn iron to freaking diamond, brilliant man!
"a well timed Apple watch" They predicted the future
Yes, I love this book, It is very importent for me.
Apple the art of thinking & Creating .. Thanks Mr.Jobs RIP
"It's easy to criticize a giant when you're standing on his shoulders" – Jim Rohn.
Thanks for your honesty. I really appreciate it.
I pre ordered the book before publication, now I am waiting for my iPhone 5 to be shipped.
I think that Jobs really tried and he had a tuff life and he wasnt finished, he never will be THANK YOU STEVE JOBS for this iPad 🙂
I will forever love apple – 3- forever getting all of their products lol
@ScoobyMode Good one! I love creativity like that!
He will be one of the greatest CEO's of all time.
jobs had an incredible mind. waaaaaaay beyond his time, a real entrepenuer.
Just think about it, if Steve Job didn't create Apple the world would be so weird….. .
I don't know but Steve Jobs had that asshole feel. He seems like a man who would yell and belittle people lesser than him.
Hahahahahaahahahahaha this the book I need for a project
Jobs is a genius ! I wish I have the power to band reality . I wish I can drive myself through magic thinking. Apple products are so tasteful and elegant .
Changed the world for all of us ! The world will never be the same , thank you for sharing this one with us all CBS News Online Denner
Steve Jobs was a natural born bad ass! RIP Steve :'(
Woz is a great man of compassion and humility.
"God, we really fucked up the engineering on this, didn't we?" I laughed so f&@king bad! xD!!!
worth to review this story again
Watching from an iPhone, I love u Steve and thank you for everything u have done for the world of technology
never knew steve was adopted
it's so great that you know all the answers and you've got them from your god. Good for you. You are really fallowing the teaches of your religion.You know not judging and understanding that kind of stuff and it is so great that you are showing your faith to us we are so interested. Hail the roman empire and it's greatest political machine (the church)!
@Thokko It's not all about OS… look at their computer design it's beautiful. Linux doesn't design any computers, they designed an operating system
@DonnyVIsOk : I was just being sarcastic and cynical. just pointing out that both Clinton and Bono came to defend Jobs with the same bs.
@ScoobyMode Nicely Written!
I'm watching this video on a PC running Windows 7 btw. Just thought I'd let you know.
@Thokko : eh? You've been using Linux for that long and still can't tell the difference between BSD and Linux?
Steve jobs….you have changed the world!!!
i hope someone will make good technology that will bring steve jobs back to life 🙁
@watcherob thanks for your input. However there are sometimes thinkers and doers. Example: Alexander Graham Bell, Galileo, Benjamin Franklin
@Thokko Actually, he did. He just didn't go and brag about it. He gave a good chunk of his money to charity.
I really need transcript of this video. But, I'm not enough to do this. Help me, please!
I will give credit for Apple for designing the coolest cellphone to date. That's about it.
Apple is the best , RIP Steve Jobs <3
Steve Jobs was an amazing guy wether you like Apple or not. I just hope the movie jOBS is actually good and some trash movie of the summer.
watching this from the new iPad !!!
Watching this on my pc wishing that i hade a Mac 🙁 but i have an iphone 4s 😀
If Steve get to live 30-40 more years, the world will end.
I'm watching this video from my macbook pro, did I mention that watching this video is making me cry? ;(
If you see death as Karma, all I can say is "watch out." There's a whole lot of glass houses 'bout to be broken.
One of the greatest businessman of all time! Too bad he never gave credits to the engineers and designers that invented Apple's products.,,,
@Theoz3111 love it man love it
@Brandon20678 your comment speaks volumes about you! Remember what you send out will in due time find you. Can only hope that when your life is over, there will be someone to say anything good about you.
wow…I didnt know Steve didnt write any code….
watching this from iMac 🙂
No exceptional revolutions? Were you watching the part where they said that Apple was nearly bankrupt and is now the richest company in the world?! 7 markets – retail stores, personal computing, music, telephony, mobile computing (tablets) etc. No revolutions to electronics? Yeah. Anyway, let's just say that he was bright – a savvy businessman and an innovator.
@mahoneybajwa I wouldn't say good friends; more like love-hate relationship. After they got old, really doesn't matter anymore.
thanks steve i have a i phone i will never forgrt u
@dennervideos what did steve do that was so special,and what products did he create. I have an iphone 4 and an ipad 2
@ScoobyMode Amen to that!
I have never bought an Apple computer due to the perception that it "costs more but does less". Apple fans will no doubt correct me on this point.
@Rep6794 Yet he stole some designs, and only acknowledged the designer (a British guy) some 20 odd years later Yet his tablet PC looked remarkably similar to ones seen on sci-fi films 20 years ago
I'm drunk, and I want to pretend I'm reading this on a macbook pro
my dad steve jobs we miss you
Watching from my iPod touch 4th generation. Apple will take over soon
Steve Jobs has made things different.  Bottom line is: Thats all that counts to those who has exprienced enjoyment with his creations.
They forgot to include that Microsoft bailed them out
I think it's hilarious when he says "I knew we never had to worry about money again". It reminds me of Forrest Gump thinking Lt. Dan invested their money in a fruit company. Great, that's one less thing.
Great innovator and great visionary but damn he was an ass
God, give Steve jobs back and we'll give you Justin bieber
Watching this from my ipad3 retind display i am all about apple have only apple products 🙂 steve jobs another true innovator without the iphone there would be no androids
@FendyRhodes But I really think they had a huge respect for each other. Public hate but brotherly love.
@earthwormjan I would suggest, then, that you do not understand the magnitude of the technological accomplishments that he made, and how those technological advents have revolutionized and will continue to revolutionize the world that we live in.