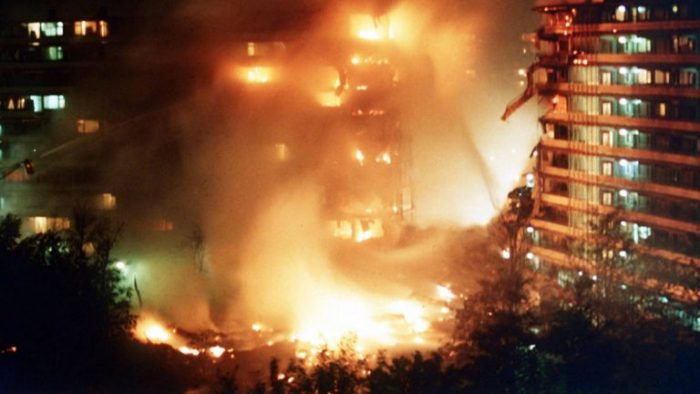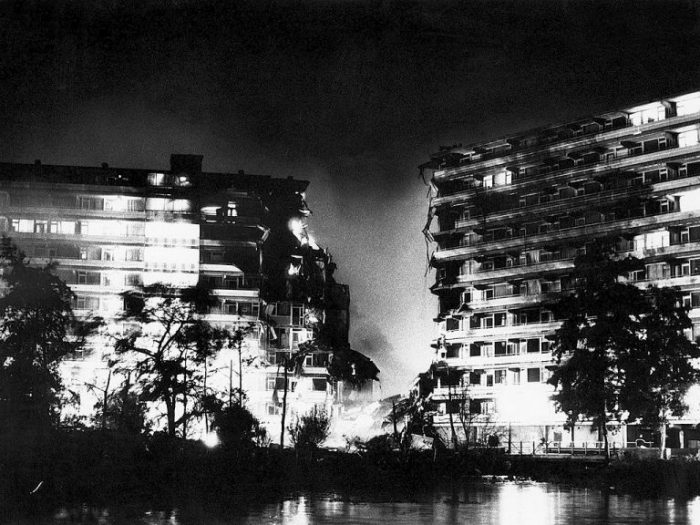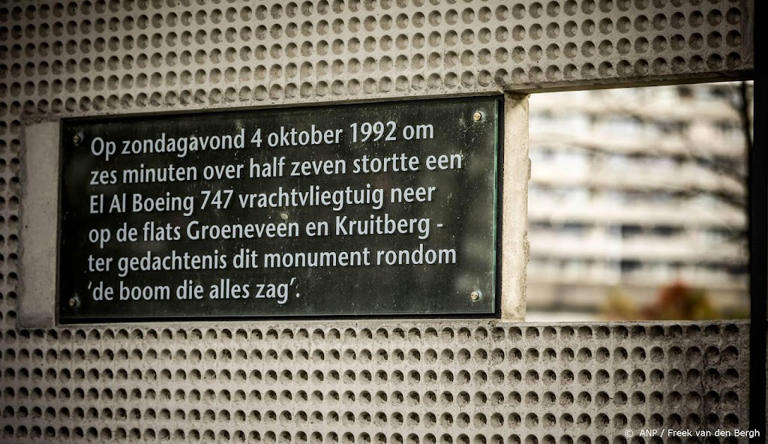 The Bijlmer air crash disaster, also known as the El Al Flight 1862 disaster, occurred on October 4, 1992, when an Israeli cargo aircraft crashed into a residential neighborhood in Bijlmermeer, Amsterdam, Netherlands. Here are the key points about the disaster:
The El Al Flight 1862 was a Boeing 747 cargo aircraft that was carrying a combination of hazardous materials and regular cargo.

The aircraft took off from Amsterdam's Schiphol airport and soon after, experienced engine problems. The pilots attempted to return to the airport, but the aircraft crashed into a high-rise apartment complex in Bijlmermeer.

The crash killed all four crew members and 39 people on the ground, including many residents of the apartment complex.

The crash caused a massive fire that burned for several hours and destroyed the entire building. Many people were left homeless and the disaster had a significant impact on the community.

The hazardous materials on board the aircraft, including pesticides and chemicals used in the production of nerve gas, added to the complexity of the disaster and posed a risk to the rescue workers and the environment.

The Dutch government was criticized for its handling of the disaster, including the delay in providing information to the public about the hazardous materials on board the aircraft and the risks they posed.

The disaster led to significant changes in the way hazardous materials are transported, including stricter regulations and improved safety measures.

The Bijlmer air crash disaster remains one of the worst aviation disasters in Dutch history and had a profound impact on the local community and the aviation industry as a whole.
1 First Dutch news at 1992 Amsterdam-Bijlmer crash (El Al – Flight 1862)
2 De Rampflat – 23 december 2013 – Documentaire over de nasleep van een dramatische gebeurtenis
23 dec. 2013
De Rampflat 23 december 2013, TV Gelderland.
13 augustus 2013. Een grote explosie in een flat aan het Driemondplein in Arnhem. Een bewoonster blaast zichzelf en haar appartement op door de gaskraan open te draaien. Alle flatbewoners worden geëvacueerd en opgevangen in een naastgelegen buurthuis, tientallen woningen raken zwaar beschadigd door de enorme klap. De explosie verandert het aanzicht van de flat in een poppenhuis, waar je dwars doorheen kunt kijken. De schade aan de flat is nog steeds niet volledig hersteld, maar komen alle bewoners de klap ooit nog wel te boven?
Verslaggevers Jacques Verhagen en Arjan Hoefakker van Omroep Gelderland volgden bewoners op de voet in de maanden na de explosie. Hoe bouw je je leven weer op als alles om je heen in puin ligt? Sommige bewoners keken de dood in de ogen, al hun bezittingen werden in één klap weggevaagd, hun huis en leven liggen letterlijk in puin. Verdriet, wanhoop, angst voor de flat, verwoesting en opbouw komen in de documentaire aan bod. De klap verbroedert maar zorgt ook voor geschillen over verzekeringskwesties en vergoedingen. Velen beleefden de explosie als een ramp en zijn mentaal gebroken door de explosie. In de maanden na de fatale klap proberen de bewoners hun leven weer op te bouwen. De documentaire toont in hoeverre de bewoners genoeg veerkracht bezitten om deze klap het hoofd te bieden.
Hoofdpersonen
De flat van Cobus en Trudie Vos is compleet verwoest, zij woonden direct naast het appartement waar de explosie plaatsvond. Door de klap werden ze tijdens hun slaap ruw wakker en bedolven onder het puin.
'Op handen en voeten moesten we eruit kruipen. Ons hondje bleek nog onder het puin te liggen, dus toen heeft mijn vrouw het hondje nog kunnen redden.'
Jan Terlocht ziet de ramp vanaf zijn balkon en krijgt de beelden van de vrouw die zichzelf opblies niet van zijn netvlies. Wekenlang verkeert hij in shock.
Verslaggever Arjan Hoefakker doet verslag op Radio Gelderland en Radio 1 van een grote explosie in een flat aan het Driemondplein in Arnhem en maakte de bewoners direct van dichtbij mee. Verslaggever Jacques Verhagen doet de dagen na de gebeurtenis verslag en bouwt ook en band op met de geschrokken bewoners. Samen volgden zij met hun camera de bewoners in de nasleep van de klap.
3 De dag erna – Nova 5 oktober 1992 (Bijlmerramp)
4 Nieuwscompilatie Bijlmerramp 1992
25 okt. 2012
Compilatie van de nieuwsvoorziening ten tijde van de Bijlmerramp in 1992. Deze compilatie is gemaakt en gebruikt voor het debat "20 jaar Bijlmerramp: verslaggeving in het digitale tijdperk" op 4 oktober 2012. De compilatie is gemaakt door de internetredactie van de NOS.
5 Raadsels rond de Bijlmerramp (Oktober 1992) – Zembla Reportage
25 okt. 2018
Bijlmerramp 1992. Wapentransporten van El Al via Schiphol, Mossad, Uranium. Zembla Reportage
IMPORTANT CONTENT
6 Documentaire Bijlmerramp – Raadsels rond een ongeluk – 1994
7 Parlementaire enquête Bijlmerramp – NCRV Netwerk – 27 januari 1999 – Dag 1
8 Parlementaire enquête Bijlmerramp – NOS Den Haag vandaag – 28 januari 1999 – Dag 2
9 Parlementaire enquête Bijlmerramp – NOS Den Haag vandaag – 29 januari 1999 – Dag 3
10 Pierre Heijboer bij Twee Vandaag over gesjoemel bij de Bijlmerramp enquete
17 jan. 2016
Pierre Heijboer bij Twee Vandaag over gesjoemel bij de Bijlmerramp enquete
IMPORTANT CONTENT
24 nov. 2014
Video uit 1992 van de Amsterdamse politie over de belevenis van de Bijlmerramp door de medewerkers
12 Bijlmer Crash 1992 – El Al 1862
13 Een reconstructie van de Bijlmerramp
4 okt. 2017
4 oktober 1992: breaking nieuws in Nederland. Een vliegtuig stort neer op twee flats in de Bijlmer. Wat gebeurde er?
Vandaag is het precies 25 jaar geleden. Wat weet jij nog van de Bijlmerramp? Wat gebeurde er die avond? En wat ging er precies mis? Welke vragen zorgden ervoor dat zeven jaar later het parlement een groots onderzoek naar de ramp deed?
14 Bijlmerramp – El Al Flight 1862 – Amsterdam Air Crash – transcript
7 apr. 2014
De laatste 9 minuten van vlucht EL-AL 1862. U hoort en leest de gespreken tussen Schiphol en de piloten van de El Al Boeing die uiteindelijk neerstortte in de Bijlmermeer op 4 oktober 1992. De achtergrondfoto's zijn van de auteur van de video. The last 9 minutes of flight EL AL 1862. You will hear and read the conversations between Schiphol and the pilots of the El Al Boeing eventually crashed in the Bijlmer (Amsterdam) on October 4, 1992. The background pictures are from the author of the video.
15 Een Vandaag uitzending over de Bijlmerramp met commentaren van politici
7 jan. 2016
Een Vandaag uitzending over de Bijlmerramp met commentaren van politici
16 Docu 25 jaar na de Bijlmerramp: 'je wilde wel, maar je kon niet helpen'
17 Documentaire '18:35′: Bijlmerramp 25 jaar later
18 Uitzending Nova uit 1999 over de Bijlmerramp
4 okt. 2021
Vandaag is het precies 29 jaar geleden dat een vrachtvliegtuig van de Israëlische luchtvaartmaatschappij El Al neerstortte in de Amsterdamse Bijlmermeer. De ramp kostte aan ten minste 43 mensen het leven, onder wie de driekoppige bemanning en de enige passagier van het vliegtuig.
Deze uitzending van Nova staat grotendeels in het teken van de ramp. Ook aan bod in deze uitzending: de parlementaire enquête vliegramp Bijlmermeer.
19 Fake Elevator Makes People Go Crazy
13 apr. 2012
People get into our fake elevator and then are made to think they're going crazy! No matter how hard they try, they always end up on the wrong floor.
A presentation of JustForLaughsTV, the official Just For Laughs Gags YouTube channel. Home of the funniest, greatest, most amazing, most hilarious, win filled, comedy galore, hidden camera pranks in the world!