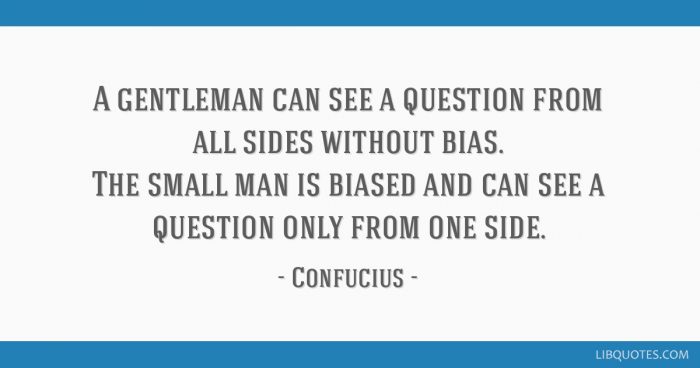 Unfair
Not treating people in an equal way, or not morally right:
An unfair system
[ + to infinitive ] It's unfair to blame Robert.
Cambridge Dictionary
Ricky Jackson is an African-American man who was wrongly convicted of murder and spent 39 years in prison in Ohio, United States. Here are some key points about his case:
In 1975, Jackson and two other men were accused of killing a salesman in Cleveland, Ohio. Jackson maintained his innocence, but was convicted based on the testimony of a 12-year-old boy who claimed to have witnessed the murder.

The boy, Edward Vernon, later recanted his testimony and admitted that he had been coerced by the police to identify Jackson and the other two men as the killers. Vernon said he had never actually witnessed the murder.

Despite this new evidence, Jackson's appeals were repeatedly denied, and he remained in prison for almost four decades.

In 2014, Jackson's case was finally reviewed by the Cuyahoga County Prosecutor's Office Conviction Integrity Unit, which found that there was no evidence linking Jackson or the other two men to the crime, and that Vernon's testimony was the only basis for their conviction.

Jackson was released from prison in November 2014, after spending 39 years behind bars for a crime he did not commit.

In 2019, Jackson was awarded a $1 million settlement by the state of Ohio for his wrongful imprisonment.
Jackson's case highlights the flaws in the criminal justice system, particularly with regards to the use of coerced testimony and the difficulty of overturning wrongful convictions.
1 How Man Wrongfully Imprisoned Forgave the Man Who Put Him behind Bars
15 mei 2017
Ricky Jackson explains how he was able to forgive the man responsible for being in jail for 39 years.
bookmark
2 Ricky Jackson freed from prison after 39 years for wrongful murder conviction
21 nov. 2014
Ricky Jackson became a free man after 39 years in prison when Judge Richard McMonagle threw out his conviction on a 1975 murder at a Cleveland grocery store based on a lie by then 12-year-old Eddie Vernon. Vernon recanted his story this week to set
At minute 3′ until the end: the key of the story
Released: Wiley Bridgeman, 60, was freed Friday from Cuyahoga County Jail after spending 39 years in jail for the murder of a Cleveland businessmanFree: Ricky Jackson, 57, also spent 39 years behind bars for the murder, having been convicted on the testimony of a witness who now says his story was 'all lies Free men: Wiley Bridgeman, left, and Ricky Jackson, right, were released Friday from Cuyahoga County Jail after 39 years behind bars. They were originally on death row, but had their sentences commuted to life following a Supreme Court decision in 1978 outlawing the death penalty as it then existed
Back: Bridgeman embraces his brother Ronnie, who was also convicted but let out of prison years before him Third man: Ronnie Bridgeman, who has since changed his name to Kwame Ajamu, was also put on death row for the murders, but was released in 2003. Crime scene: This photograph shows the aftermath of the murder for which the Bridgeman brothers and Wiley were convicted
Victim: The three men were wrongly convicted of murdering Harry Franks, a businessman in Cleveland, Ohio All three sentences were commuted to life in 1978 after a Supreme Court ruling, but the men were still saddled with decades behind bars. Ronnie Bridgeman was released in 2003 for separate reasons. He was reunited with the other two inmates Friday when they walked free from Cuyahoga County Jail after prosecutors asked that the charges be dismissed.
3 Wrongfully Convicted Former Death Row Inmate Presses Clinton On Death Penalty
4 A Wrongful Conviction 'Destroyed' This Man's Life


5 Brothers exonerated from murder convictions after spending decades in jail

Back to menu
4 mei 2019
Two brothers who have spent over two decades behind bars for a murder they did not commit were released from prison Friday.
19 apr. 2018
This video is very emotional
 BOOKMARK
7 Prison exoneree Ricky Jackson: Death row 'is not a place fit for human beings'
Ricky Jackson, a Cleveland man who spent 39 years behind bars for a murder he did not commit, speaks at a Statehouse news conference Tuesday about the need to abolish — or, at least, reform — Ohio's death penalty.
8 – 3 Men Exonerated After Spending 36 Years In Jail For 14-Year-Old's Baltimore Murder
9 Wrongly convicted trio freed after 36 years
10 – 30-Year Death Row Inmate Celebrates First Days of Freedom
12 Exonerated death row inmate Anthony Ray Hinton
13 San Diego Innocence Project Calls For Clemency For "California 12"
14 California Innocence Project: Law Students Work to Free the Innocent
18 nov. 2011
Anyone who follows the news knows that people can serve time in prison – decades even – for crimes they didn't commit. But some law schools – including San Diego's own California Western School of Law – are working to free people who they believe are innocent. KPBS reporter Pat Finn has this profile of the teachers and students who work in the California Innocence Project and why they do what they do.
15 Michael Hanline Released After 36 Years Wrongful Imprisonment
21 apr. 2015
Michael Hanline spent 36 years in prison for a crime he did not commit. CIP filed a petition based on favorable evidence withheld from the defense. Additionally, DNA testing showed Hanline was not involved. He was released on November 24, 2014. For more info on his case, visit:
http://californiainnocenceproject.org…
16 Top 10 Reactions Of Innocent Prisoners Set Free
25 mei 2019
These ten people know that feeling all-too-well, and when they finally do prove their innocence, their reactions are nothing short of heart-wrenching.
Hey YouTube, Jim here. Welcome to Top10 Archive! It's everyone's worst nightmare – being locked up for a crime that they didn't commit. Imagine spending years behind bars knowing that you're completely innocent of the heinous crime you've been accused of, but nobody listens to your pleas?
Bookmark
17 Ohio Innocence Project – University of Cincinnati College of Law – 10th Anniversary
27 okt. 2014
The Rosenthal Institute for Justice was established at the UC College of Law thanks to the generosity of Lois and Richard Rosenthal. The primary component of the Rosenthal Institute for Justice is the Ohio Innocence Project, which was founded in 2003. Harnessing the energy and intellect of law students as its driving force, the OIP seeks to identify inmates in Ohio prisons who are actually innocent of the crimes they were convicted of committing. Learn more:
http://www.law.uc.edu/oip
Bookmark
18 Moment judge recognised school friend in dock – BBC News
3 jul. 2015
Watch the amazing moment when two school friends, a judge and a man suspected of burglary, were 'reunited' briefly during a court hearing in Miami, US. "I'm sorry to see you here," said Judge Mindy Glazer. "I always wondered what happened to you." Standing in the dock, Arthur Booth, who was arrested after he was chased in a car by police, broke down in tears when he recognised his former class-mate. Judge Glazer set Mr Booth's bond at $43,000 (£27,500).
Video courtesy of : Miami-Dade Bond Court
The Perversion of Justice investigation
19 How Miami Herald's investigation & Jeffrey Epstein survivors helped blow up a sweetheart deal
19 dec. 2019
When the Miami Herald launched the Perversion of Justice investigation in November 2018, it awakened the world to a decades-long injustice suffered by dozens and perhaps hundreds of young girls, many of whom had never spoken about their abuse at the hands of Jeffrey Epstein. In 2019, as a result of the Herald's reporting, the top federal prosecutor for the Southern District of New York revived the case and Epstein was arrested in July. U.S. Attorney Geoffrey Berman, in announcing Epstein's indictment, noted that prosecutors were aided in their investigation by "some excellent investigative reporting.''
PDF copy from the Miami Harald
20 Harvey Weinstein: The fall of the king of Hollywood
25 feb. 2019
Harvey Weinstein was the king of Hollywood – a wealthy and successful movie mogul with 81 Oscars to his name but then something extraordinary happened.
Together, a small group of women decided they had waited long enough to tell their stories of how the once untouchable Weinstein had allegedly abused his power to intimidate, harass and sexually assault them.
It quickly became clear that they had got their timing right, as some of the most famous names in Hollywood came forward alongside dozens of others to accuse him.
This is the story of those who sparked it.
21 WORLD EXCLUSIVE: Harvey Weinstein and his army of spies | 60 Minutes Australia
14 jan. 2020
In a major 60 MINUTES investigation, Liam Bartlett reveals an added level of Weinstein wickedness. To cover up his many crimes, the one-time Hollywood heavyweight had at his disposal a so-called "army of spies". These "agents" collected sensitive and embarrassing information about his victims, which was then used to discredit or shut them up. Among Weinstein's trusted allies was Australian Dylan Howard, who a few days ago went to court to try to stop his part in Bartlett's story being broadcast. Unfortunately for Howard, he failed.
22 Scary Alien Invaders Gag
11 apr. 2011
OMG. There is something in the bushes. Watch out it's coming to get you. A green alien monster scares pedestrians as they enjoy a walk in the park. He chases them and they run away in fear. Except an old man, his old age has made him wise and he can see the truth, this is actually a person with an alien mask.
A presentation of JustForLaughsTV, the official Just For Laughs Gags YouTube channel. Home of the funniest, greatest, most amazing, most hilarious, win filled, comedy galore, hidden camera pranks in the world!