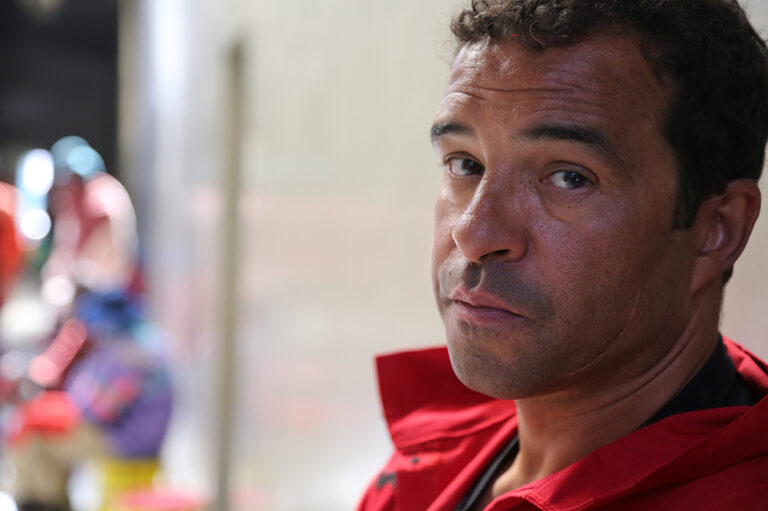 1 Son who survived abuse reflects on horrors and hopes
Around 10 years ago, two brothers from Knoxville escaped horrific abuse from their stepmother and father.
2 Forensic Science Put Me on Death Row for My Teeth | Innocence Ignored
1 nov 2018 Innocence Ignored S1 A4
Most people are introduced to forensic science through TV and film, and because of this we have come to see forensic techniques such as ballistics, footprint analysis, and bite mark identification as foolproof methods for solving crimes. But many forensic science techniques were not developed by scientists. They were developed in crime labs by law enforcement professionals who needed methods for testing available evidence. These techniques were often subjective, and not run through the same kind of rigorous testing of traditional science.
As exonerations due to newly available DNA testing increased, it became clear that some forensic sciences had actually contributed to the wrongful convictions of innocent people. In this episode we meet two of those people, hear how forensic evidence contributed to their loss of freedom, and learn about how the recent disbanding of the National Forensic Science Commission could mean there's very little oversight for a field that so desperately needs it.
3 Wrongful conviction lawsuit
4 Christopher Williams Suing Philadelphia Over Wrongful Conviction
2 dec 2021
Christopher Williams spent 31 years in prison after being wrongfully convicted of six murders in the early 1990s.
After being released, he filed a civil rights lawsuit against Philadelphia. After being exonerated, Williams is trying to piece his life back together from scratch. Since Pennsylvania does not provide compensation to exonerees, Williams is asking for justice and accountability. BNC correspondent Astrid Martinez has the latest on "Start Your Day."
5 It Could Happen to Anyone: The Wrongful Conviction of Alan Beaman


On January 29, 2009, Alan Beaman, a client of the Center on Wrongful Convictions, was exonerated after spending almost 14 years in prison for a crime he did not commit.
6 A lying undercover agent arrested 46 people, most of them black, on drug charges
Back to menu         IMPORTENT CONTENT  Listening recommended
A small Texas town saw 13% of its black population arrested and charged with dealing cocaine. But a state judge in 2003 said the investigator behind the arrests was "the most devious, non-responsive law enforcement witness this court has witnessed in 25 years on the bench in Texas."
7 Wrongly Convicted Man Exonerated, Released in Time to Reunite With Dying Dad – Crime Watch Daily
How many times have we heard an inmate say they're innocent, that they've got the wrong guy? In the case of Norman McIntosh, he said that for nearly 15 years, until finally finding himself in an agonizing race against time to prove his innocence before his ailing father died.
8 The toll of the justice system on the wrongfully convicted
In the US, state laws governing compensation for wrongfully convicted people vary significantly. While some states offer sizable packages for the exonerated, at least 20 offer nothing. And even for those that do, it may not be enough to make up for the emotional damage on those who've been wrongfully convicted. Hari Sreenivasan reports.
9 Wrongly-convicted man freed after 23 years
22 mrt 2013
A man who spent more than two decades behind bars for the cold-blooded slaying of a Brooklyn rabbi was released Thursday into the arms of his weeping relatives after a reinvestigation by prosecutors cast serious doubt on evidence used to convict him.
"Sir, you are free to go," a judge told a smiling, white-haired David Ranta moments after prosecutors announced they supported tossing out the 1991 conviction.
Ranta's pregnant daughter — a 2-year-old when he was jailed — sisters and other supporters burst into applause and swarmed him as he walked out of the courtroom. His parents had died while he was in prison.
"I'm overwhelmed," the 58-year-old Ranta told reporters. "I feel like I'm under water, swimming."
The dramatic turnabout came after the Brooklyn district attorney's office filed paperwork on Wednesday saying it supported a defense motion to vacate the murder conviction and dismiss the indictment. After a recent review, they said they "no longer have sufficient evidence to prove the defendant's guilt beyond a reasonable doubt."
Before releasing Ranta, Judge Miriam Cyrulnik offered an apology: "To say I'm sorry for what you've endured would be an understatement. … But I say it anyway."
Ranta had claimed he had been rotting in a Buffalo prison for no reason.
"Like I said from the beginning, I had nothing to do with this case," he said outside court.
Prosecutors admitted the case against Ranta was now too "degraded" to hold up in court. But unlike case where convicts are exonerated by new DNA evidence, they stopped well short of conceding his innocence.
"That's a good question," prosecutor John O'Mara, who heads the DA's Conviction Integrity Unit, said when asked by reporters who killed the rabbi. "It may have been this defendant, it may not have been this defendant."
The case dated to Feb. 8, 1990, when a gunman botched an attempt to rob a diamond courier in Williamsburg. After the courier escaped unharmed, the man approached the car of Rabbi Chaskel Werzberger — a Holocaust survivor and a leader of the Satmar Hasidic community — shot him in the forehead, pulled him out of the vehicle and drove away in it.
Thousands attended the rabbi's funeral, and then-Mayor David Dinkins offered a $10,000 reward for information leading to an arrest. After the arrest of Ranta, Hasidic Jews surrounded the car that carried him to jail and chanted, "Death penalty!"
No physical evidence linked the unemployed drug addict to the crime and the diamond courier never identified him as the bandit. But a jury found him guilty anyway based on witness testimony and circumstantial evidence. He was sentenced to 37½ years in prison.
The case began to unravel after newly formed Conviction Integrity Unit began its review in 2011. That same year, a man named Menachem Lieberman had approached Ranta's trial lawyer to tell him he "had uncertainty and discomfort" with his identification of Ranta, and later gave the unit a sworn statement recounting how a detective had told him to "pick the one with the big nose" — Ranta — out of a police lineup.
Other interviews done by the unit suggested an alleged accomplice-turned-prosecution witness — now dead — had pinned the shooting on Ranta to save himself. A woman also repeated claims that her deceased husband privately confessed he was the killer.
The unit also found gaps in police paperwork intended to document their investigation. And Ranta denied he knowingly signed police file folders with statements saying he'd helped plan the robbery.
Ranta "claimed he had signed a blank file folder … only because he thought it was a form to allow him to make a phone call," court papers said.
The decision by the Brooklyn district attorney's office to support tossing out the conviction shocked relatives of Werzberger, said Isaac Abraham, a close family friend. They believe there's still credible evidence Ranta participated, he said.
"For this to happen 23 years later is mind-boggling," Abraham said. "He can only claim he wasn't the shooter but he can never claim he wasn't involved."
One long-retired detective from the case, Louis Scarcella, has defended his work.
"I never framed anyone in my life," he told the New York Post this week. "You have to be a low devil to frame someone. I sleep well at night."
Asked about Scarcella on Thursday, Ranta trial attorney Michael Baum said: "I think he saw a chance to solve a high-profile case at any cost. … He's a cowboy."
10 Making an Exoneree – The Story of Eric Riddick
15 mei 2019
This documentary tells the haunting story of the wrongful conviction of Eric Riddick, who has spent over 27 years in prison for a murder he did not commit. Eric remains in prison despite the fact that the only supposed eyewitness recanted his testimony 20 years ago (and once again this year), and the ballistics and forensics evidence completely contradict the prosecution's argument.
The video was created and produced by a group of three Georgetown undergraduate students—Alexander Buffone, Kendell Long, and Taylor Riddick (no relation)—within the context of a Georgetown University course taught by Professor Marc Howard and Adjunct Professor and 2008 Exoneree Martin Tankleff.
Please join the 60,000 people who have already signed the petition to Exonerate Eric Riddick: https://www.change.org/p/free-eric-ri…
11 Convicted killer cleared, set free after 23 years in prison
12 Wrongfully Convicted Man Spends 17 Years in Prison – "6,149 Days" – A WRAL Documentary HD Version
3 jan 2023
Gregory Flynt Taylor was wrongly convicted of murder in 1993 thanks to a rush to judgment by police, evidence that was withheld from the jury and misleading testimony by key witnesses. WRAL is telling his story in "6,149 Days," a powerful 90-minute documentary that aired April 12, 2012. What went wrong in his conviction. Who actually committed the crime? How do those wrongfully convicted move on from such injustice?
This is a High Definition (1920×1080) version of the original documentary.
Be sure to like, comment down below your thoughts and opinions and subscribe to WRAL Doc for more content!
The key points of the statement "Gregory Flynt Taylor was wrongly convicted of murder in 1993 thanks to a rush to judgment by police" are:
Identity: Gregory Flynt Taylor is the person who was wrongly convicted of murder in 1993.

Wrongful Conviction: Gregory Flynt Taylor was found guilty of a murder charge in 1993.

Murder Case: The conviction was related to a murder case, suggesting that Taylor was accused of taking part in a murder.

Rush to Judgment: The conviction resulted from a rush to judgment by the police, implying that they did not thoroughly investigate the case before reaching a conclusion.

Questionable Investigation: The rush to judgment suggests that important evidence or factors might have been overlooked due to the haste in the investigation.

Possibly Inaccurate Evidence: The rushed investigation might have led to the use of inaccurate or insufficient evidence in the case.
These points highlight the situation where Gregory Flynt Taylor was wrongly convicted of murder due to a hasty and possibly flawed investigation by the police.
13 Making an Exoneree – The Story of John Moss


This documentary tells the haunting and surreal story of the wrongful conviction of John Moss III, who has spent 38 years in prison for a triple murder he clearly did not commit. The video was created and produced by a group of three Georgetown students–Alex Feltes, Mattie Haag, and Jessica Scoratow–within the context of a Georgetown University course taught by Professor Marc Howard and Adjunct Professor and 2008 Exoneree Martin Tankleff.
14 Jailed for 12 years: Andrew Mallard's wrongful murder conviction | Australian Story
26 jun 2019
When Pamela Lawrence was murdered in her Perth shop in 1994, police focused their investigation around one suspect, Andrew Mallard.
He quickly became the victim of a miscarriage of justice, spending 12 years in jail for a crime he didn't commit.
Andrew Mallard's family fought successfully to release him, enlisting then WA Shadow Attorney-General John Quigley and journalist Colleen Egan who uncovered a trail of deception and police misconduct.
ABC's Australian Story talks to the friends who stood by him until his untimely death in April 2019.
Information about the wrongful murder conviction of Andrew Mallard and the subsequent efforts to clear his name. The key points from the information you've shared are as follows:
Murder of Pamela Lawrence: In 1994, Pamela Lawrence was murdered in her shop in Perth, Australia.

Focus on Andrew Mallard: Police centered their investigation on Andrew Mallard as the prime suspect in the murder case.

Wrongful Conviction: Andrew Mallard was wrongfully convicted of the murder and sentenced to 12 years in prison, despite his innocence.

Miscarriage of Justice: The case highlights a miscarriage of justice, where an innocent person was wrongly convicted and imprisoned.

Family's Fight for Justice: Andrew Mallard's family tirelessly worked to prove his innocence and secure his release from prison.

Involvement of John Quigley: John Quigley, who was the Western Australian Shadow Attorney-General at the time, played a role in advocating for Mallard's case and helping to uncover the truth.

Investigative Journalism: Journalist Colleen Egan was instrumental in uncovering a trail of deception and police misconduct related to the case.

Release and Exoneration: Andrew Mallard's family and supporters eventually succeeded in having his conviction overturned, leading to his release from prison.

Untimely Death: Despite being released from prison, Andrew Mallard tragically passed away in April 2019.

Media Coverage: The case was featured on ABC's "Australian Story," shedding light on the story and the people who supported Mallard throughout his ordeal.
These points highlight the wrongful conviction of Andrew Mallard, the efforts to clear his name, and the role of various individuals in seeking justice.
16 No Escape From Escaped Snake Joke
2 mrt 2011
When a snake escapes from the upstairs pet shop, no one is safe from stumbling upon it in the mall.