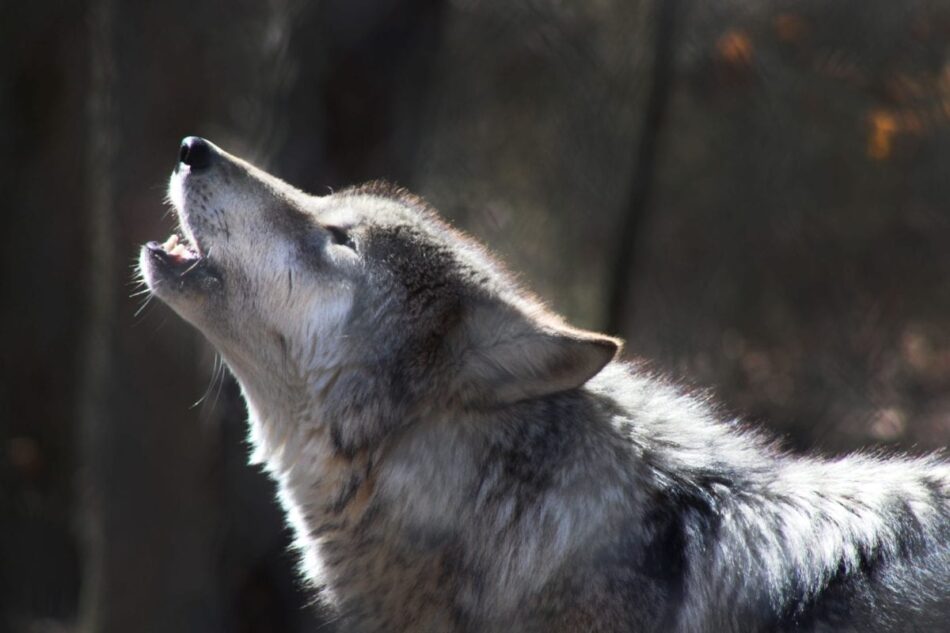 A person tends to take on the characteristics of those with whom he or she associates
The key points of the expression "To howl with the wolves" are as follows:
Conformity: The phrase suggests the idea of blending in or going along with a group or majority, even if it may not align with one's true beliefs or values.

Peer pressure: It implies succumbing to the influence or pressure of a particular group, following their actions or opinions without questioning or standing out.

Lack of individuality: "To howl with the wolves" implies a loss of individuality or independent thinking, where one simply joins the collective chorus without considering alternative perspectives.

Unquestioning behavior: The expression often carries a negative connotation, indicating a lack of critical thinking or blindly following the crowd, even if it may not be in one's best interest.

Survival or self-preservation: In some contexts, the phrase can also relate to a survival instinct or the desire to protect oneself by aligning with a powerful or influential group, even if it means abandoning personal principles.
Overall, "To howl with the wolves" suggests the idea of conforming, following the majority, or adopting the views or actions of a particular group without individual thought or consideration.
VIRAL MUST WATCH PRANKS COMPILATION 2023 BEST FUNNY PUBLIC PRANKS FOR LAUGHING TOP STREET PRANKS