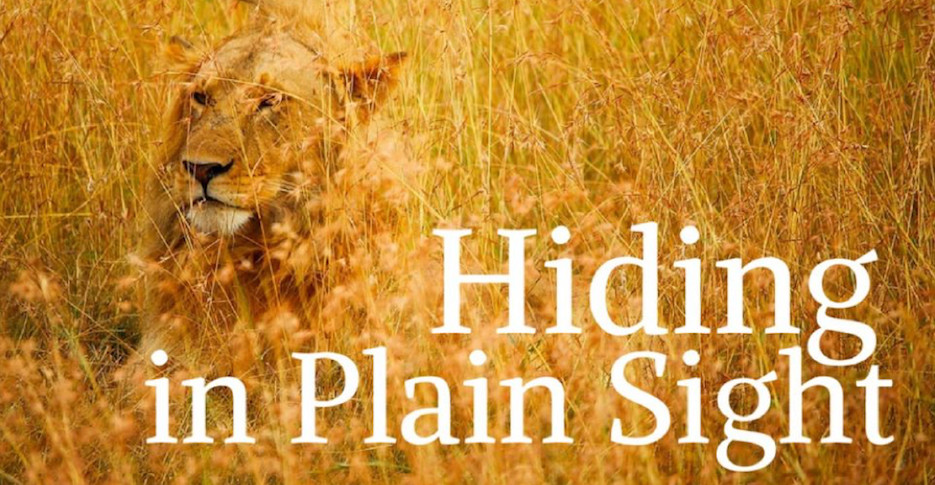 In plain sight
idiom (also in plain view)
In a place where people can clearly see something:
Don't leave expensive items out in plain sight.
With everything in plain view, customers need less help from the staff.
This page is Under Constuction
Cleaning man is swallowed by a garbage bin and completely disappears inside to the dismay of all pedestrians who see it. 
A presentation of the Just For Laughs Gags. The funny hidden camera pranks show for the whole family.