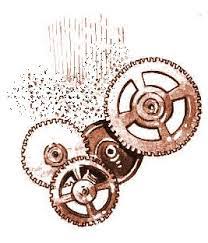 To cause problems or prevent something from happening as it should.
I don't want to give them a chance to throw sand in the gears.
He said "When mobile phone companies charge consumers fat penalties to leave, they're throwing sand in the gears of competition.
Cambridge Dictionary
"Throw sand in the gears" can be considered similar to the expressions
to throw a spanner in the works" and "to put a spoke in someone's wheel."
All three expressions convey the idea of deliberately creating obstacles or hindrances to disrupt or impede progress or success.
They are idiomatic expressions used to describe actions that interfere with the smooth functioning or forward momentum of a process or plan.
"Throw sand in the gears" is a metaphorical expression often used to describe actions or activities that disrupt, slow down, or impede a process, system, or plan. The phrase suggests creating obstacles or difficulties that hinder progress or efficiency. Here are the key points associated with this expression:
Intentional Disruption: The phrase implies a deliberate effort to interfere with the smooth functioning of a process, system, or operation. This disruption is typically done to achieve a particular objective or to express disagreement or discontent.

Obstructing Progress: "Throwing sand in the gears" signifies introducing obstacles or complications that obstruct the natural flow of a process. This action is intended to slow down or halt progress, making it more challenging to achieve a goal.

Metaphorical Representation: The use of the metaphor "sand in the gears" evokes the image of literal sand being thrown into the delicate mechanisms of a machine, causing it to grind or jam. In a figurative sense, this symbolizes actions that cause a similar disruptive effect on a system or process.

Resistance or Opposition: The phrase is often associated with resistance or opposition to a particular agenda, plan, or change. It may be used by individuals or groups who wish to express dissent or thwart actions they disagree with.

Creating Friction: The act of "throwing sand in the gears" creates friction within the system, making it more difficult for progress to occur smoothly. This friction can be due to disagreements, conflicts, bureaucracy, or intentional interference.

Purposeful Strategy: In some cases, disrupting a process by throwing metaphorical "sand in the gears" can be a strategic move. It may be used to buy time, negotiate better terms, or force a reconsideration of decisions.

Effects and Consequences: The consequences of throwing sand in the gears can include delays, inefficiencies, frustration, and potential damage to relationships or plans. It may also lead to a reevaluation of the original course of action or the need for compromise.
Overall, "throwing sand in the gears" represents a metaphorical act of disruption with the intent of impeding progress or hindering a particular process or system.
16 mei 2011
Cute blonde girl is quite careless and drops her wallet. Then she runs into a nearby taxi cab, while people chase after her trying to return her wallet to her. When they go to open the cab door, the blonde girl has disappeared. Suddenly, another identical blond girl appears in the car behind. Confused prank victims think that this woman must have magic teleporting powers.

A presentation of JustForLaughsTV, the official Just For Laughs Gags YouTube channel. Home of the funniest, greatest, most amazing, most hilarious, win filled, comedy galore, hidden camera pranks in the world!