Purpose and meaning of the website
Het doel van de website is diepgaand nadenken, stilstaan, zich vragen stellen, nopens waar men niet kan aan voorbijgaan.
Bedoeling, tot inzicht komen nopens justitie, wat de grenzen zijn, de beperkingen, het menselijk aspect van entiteiten binnen justitie, d.i. dat je als mens door het fout aanwenden van justitie kunt verstrikt geraken, zoals de rij blinden in de parabel van de blinden (The blind leading the blind).
Dit soort misstappen leidt tot het ontwrichten, ontsporen en tekorten op het punt van de essentie van justitie. Er is de Achilleshiel zoals gedefinieerd in de website.
Het axioma dat justitie correct is, wordt overschaduwt door invloeden in allerlei vormen,
 
zodat de slinger te ver doorslaat met de gevolgen van dien.
Harvard professor Michael Sandel – die zich zijn ganse leven bezighoudt met zijn vakgebied – geeft aan wat de krijtlijnen zijn, immanent verbonden aan het leven van een mens. Zijn methode, zoals hij zelf duidelijk maakt, is niet zoals a preacher …
Bij een rationale benadering van een issue, op afstand, op basis van een tekort aan gegevens, verdrinkt men in verwardheid, met de gevolgen van dien.
Wanneer in tegenstelling, de levenswerkelijkheid tastbaar wordt, de dialoog van het leven een kans krijgt, wanneer de naturel van het leven herstelt wordt, heb je een andere benadering en invalshoek dan die schurdige, onbezonnen werkwijze. Er ontstaat een gezond oordeel t.o.v. het soort justitie die haaks staat op de naturel van het leven.
Er is de vergelijking, de analogie tussen 'justitie & politie' met 'wetenschapsfraude'. Het inzicht nopens wat Diederik Stapel gedaan heeft, de eerste keer dat hij zich flagrant op het terrein begaf van fictieve gegevens.
Een rechter kan in analogie, zoals in de genoemde wetenschapsfraude, een tekst schrijven die kant noch wal raakt, compleet ongerijmd, zichtbaar onbetrouwbaar.

Er is geen tekort aan voorbeelden in de website, van iets waar men normaal zijn vertrouwen in stelt, tot men tot de vaststelling komt, dat een menselijke fout voor gevolg heeft dat er iets gebeurt, waar men nog nooit aan gedacht heeft.
Liam Allan in de website is een metafoor voor hetgeen zich niet kan voordoen. Je kan niet het voorwerp zijn van justitie, wanneer je een persoon bent met een goed karakter.

De kwestie Liam Allan gaat erover dat het justitie systeem domweg helemaal fout was.

Idem, stel je voor dat je zoals in Saint-Omer, Noord Frankrijk, opgepakt wordt, je 4 jaar in de gevangenis zit op basis van een verzonnen verhaal door één persoon. Het is gebeurd voor 13 personen! Zoiets is niet uit te leggen.
Dit kan duidelijk niet, dit soort misstappen binnen justitie. Dit is ontoelaatbaar.
Het kan niet dat justitie gebruikt wordt als speeltuigje.
Zoiets mag niet mogelijk zijn. Het gebeurt echter vaker.
Men dient zich ernstige vragen te stellen over justitie, wanneer het justitiesysteem helemaal in de fout gaat bij een persoon, die niet het profiel heeft en niet kan onderbracht worden in de groep van personen waar hij niet thuishoort.
M.a.w. je bent het voorwerp van justitie en er klopt helemaal niets.
Harvard professor Michael Sandel maakt duidelijk dat dit niet kan. Men dient daar aandacht voor te hebben.
Cfr. de tekst op de webpagina Wrong destination
Dat een vlucht op een foute bestemming kan landen, is raar. Het gebeurt, zoals toegelicht in video op de pagina Wrong destination.
Dat justitie onbetrouwbaar, ongerijmd en zinloos kan zijn, is net zomin iets die men verwacht, als de vlucht London Düsseldorf, waarbij de vlucht de verkeerde bestemming London Edinburgh vliegt en de passagiers tot hun verbazing te horen krijgen, dat ze verwelkomt worden in Edinburgh bij de landing.
Er is de rode lijn die justitie niet kan overschrijden. De gemaakte misstappen springen er zo uit.
Cfr. men kan niet liegen en de waarheid spreken terzelfdertijd of iemand de meest ongerijmste leugens wijsmaken (zoals vermeldt in de Grote Vandale bij ongerijmd).
Wanneer men vaststelt dat er een voortgezet gebeuren is, wanneer men de context bekijkt. Wanneer justitie in de valstrik geraakt en alleen het laatste element bekijkt, die ontspoord is, dit isoleert en volstrekt ongerijmd te werk gaat, dan krijg je iets die haaks staat op de levenswerkelijkheid, de dialoog van het leven, de naturel van het leven. Zoiets is onbetrouwbaar, zinloos, absurd.
In de website is er aandacht voor het monster van de schone schijn, Hyacinth Bouquet, zoals dame Patricia Routledge zichzelf noemt in de toelichting over de rol die ze speelt.
Je kan haar, in mijn visie, vergelijken met een thermostaat die voortdurend aan- en uitslaat.
In de website is er aandacht voor allerlei atypische issues, die het gevolg zijn van een manifest gebrekkig ontstaan of een manifest gebrekkig gebeuren.
De crash van de 2 Boeings 737 max
De Brexit
Maddie McCann
Manuel Mauro, de meest bekende asielzoeker in Nederland en de Mailnese jongen die 3 jaar onderweg was en in Parijs 4 verdiepen van balkon tot balkon klim om een kind te redden.
Enzovoort
Een elementaire vorm van fairness, is dat er altijd een aanspreekpunt hoort te zijn, waar je terecht kunt met fouten zoals geschetst op deze webpagina.
De dialoog van de hoffelijkheid.
Als iedereen weet en ten volle beseft dat iemand compleet fout het voorwerp is van justitie, daarbij, dat dit door middel van trukendozen in elke vezel van het gebeuren is tot stand gekomen, als een vervolg gebeuren – die er onmogelijk kon zijn – omdat dit niet compatibel is met de persoon, dan zit justitie met een zwaar probleem.
M.a.w. niet elke beslissing is correct en niet alle informatie waar men over beschikt is correct. Wanneer men duidelijke fouten maakt hoort dit rechtgezet te worden.
De dialoog van het engagement.
Het is een fout fenomeen, indien justitie onaantastbaar zou zijn (zoals dit het geval was binnen de katholieke kerk).
Rik Devillé beschrijft zijn strijd tegen seksueel misbruik in de kerk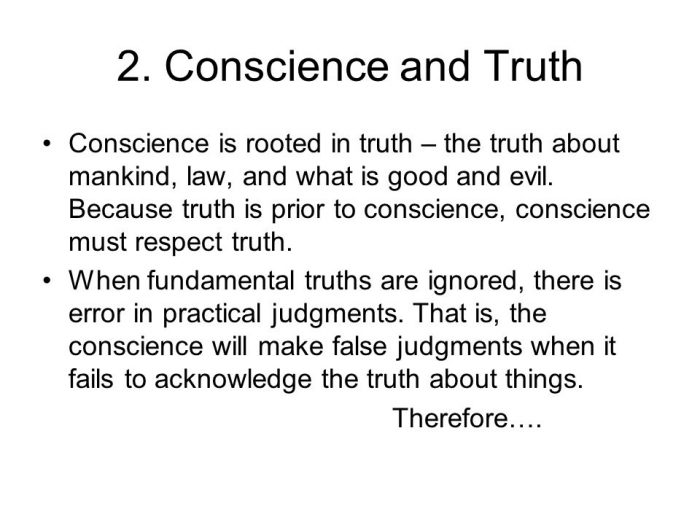 Conscience must respect truth.
The conscience will make false judgments when it fails to acknowledge the truth about things.
It was my mother who paid for my school fees
Gepubliceerd op 5 nov. 2018
It was my mother who paid for my school fees…!
Baby Don't Join The Army! – Throwback Thursday