1

Real World Justice and Real Life
If you are society-conscious and have knowledge about:
English
The First Nation Residential Schools in Canada
"I held the arms of the chair as hard as I could. I looked at Brother Goulet's hand as he turned the handle, and felt a searing jolt of pain running from my hands to my legs, I gasped. I tried to pull my arms free. I couldn't. I could feel my legs waving in front of me. The pain lessened, then intensified like falling through ice. … I wiggled this way and that. My teeth had snapped together. My eyes were closed. I didn't want to see anyone. I know I was making a fool of myself". – Excerpt from Up Ghost River, p. 91
Dutch
Can you be indifferent?
Are you ignorant?
Are you uninformed?
Are you still human?
Is this still a society?
and the atrocities that happened in all the above, then:
It is unfair to say I am not interested in it.

It doesn't affect me.
Colony built on forced labour and brutality

"Civilisation" was at the core of Leopold II's pitch to European leaders in 1885 when they sliced up and allocated territories in what became known as the Scramble for Africa.
He promised a humanitarian and philanthropic mission that would improve the lives of Africans.
In return European leaders, gathered at the Berlin Conference, granted him 2m sq km (770,000 sq miles) to forge a personal colony where he was free to do as he liked. He called it Congo Free State.
It quickly became a brutal, exploitative regime that relied on forced labour to cultivate and trade rubber, ivory and minerals.
Archive pictures from Congo Free State document its violence and brutality.
In one, a man sits on a low platform looking at a dismembered small foot and small hand. They belonged to his five-year-old daughter, who was later killed when her village did not produce sufficient rubber. She was not unique – chopping off the limbs of enslaved Congolese was a routine form of retribution when Leopold II's quotas were not met.
Colonial administrators also kidnapped orphaned children from communities and transported them to "child colonies" to work or train as soldiers. Estimates suggest more than 50% died there.
Killings, famine and disease combined to cause the deaths of perhaps 10 million people, though historians dispute the true number.
Leopold II may never have set foot there, but he poured the profits into Belgium and into his pockets.
He built the Africa Museum in the grounds of his palace at Tervuren, with a "human zoo" in the grounds featuring 267 Congolese people as exhibits.
But rumours of abuse began to circulate and missionaries and British journalist Edmund Dene Morel exposed the regime.
By 1908, Leopold II's rule was deemed so cruel that European leaders, themselves violently exploiting Africa, condemned it and the Belgian parliament forced him to relinquish control of his fiefdom.
Belgium took over the colony in 1908 and it was not until 1960 that the Republic of the Congo was established, after a fight for independence.
When Leopold II died in 1909, he was buried to the sound of Belgians booing.
But in the chaos of the early 20th Century when World War One threatened to destroy Belgium, Leopold II's nephew King Albert I erected statues to remember the successes of years gone by.
This makeover of Leopold's image produced an amnesia that persisted for decades.
Calls for apologies
The current protests are not the first time Belgium's ugly history in Congo has been contested in the streets.
In 2019, the cities of Kortrijk and Dendermonde renamed their Leopold II streets, with Kortrijk council describing the king as a "mass murderer".
And in 2018, Brussels named a public square in honour of Patrice Lumumba, a hero of African independence movements and the first prime minister of Congo, since renamed the Democratic Republic of Congo.
Last year a UN working group called on Belgium to apologise for atrocities committed during the colonial era.
Charles Michel, prime minister at the time, declined. He did however apologise for the kidnapping of thousands of mixed-race children, known as métis, from Burundi, DR Congo and Rwanda in the 1940s and 1950s. Around 20,000 children born to Belgian settlers and local women were forcibly taken to Belgium to be fostered.
The children sent to a 'holiday camp' never to come back
What next for the statues?
Statues of Leopold II should now be housed in museums to teach Belgian history, suggests Mireille-Tsheusi Robert, director of anti-racism NGO Bamko Cran. After all, destroying the iconography of Adolf Hitler did not mean the history of Nazi Germany was forgotten, she points out.
In Kinshasa, the capital of DR Congo, Leopold II's statues were moved to the National Museum.
"Leopold II certainly does not deserve a statue in the public domain," agrees Bambi Ceuppens, scientific commissioner at the Africa Museum. But taking the monument away does not solve the problem of racism, she believes, while creating one museum devoted to the statues would not be useful either.
In DR Congo itself, no-one has really noticed the Belgian protests, says Jules Mulamba, a lawyer in the south-eastern city of Lubambashi. He attributes colonial crimes to the king himself, rather than the Belgian people or state.
Beyond removal of statues, far more work is required to dismantle racism, protesters and black communities argue.
For decades, colonial history has been barely taught in Belgium. Many classrooms still have Hergé's famous cartoon book Tintin in the Congo, with its depictions of black people now commonly accepted as extremely racist.
Belgium's education minister announced this week that secondary schools would teach colonial history from next year.
"It's a good thing that everyone is waking up, looking around and thinking 'is this right?'" says Ms Kayembe.
1 – 9,000 babies died in Ireland's mother and baby homes
A disturbing report into Ireland's mother and baby homes, where unwed mothers were sent to give birth and forced to give their babies up for adoption, says along with other indignities, 9,000 babies died in the care of the 18 homes. The Irish Catholic Church, which ran the homes, has apologized and the prime minister is also expected to apologize this week.
2 Dutch King apologizes for the Netherlands' role in slavery | DW News
King Willem-Alexander of the Netherlands has apologized for his country's role in slavery. The Netherlands is commemorating the anniversary of the country's abolition of slavery. Speculation had been growing that the king would offer an apology on behalf of the royal house. Last year Dutch Prime Minister Mark Rutte apologized for the country's involvement in the slave trade and slavery, but stopped short of offering compensation to descendants of enslaved people. It is part of a wider reckoning with colonial histories in the West that have been spurred in recent years by the Black Lives Matter movement. DW correspondent Christine Mhundwa has more.
3 How Europe wants to come clean with its colonial past | DW News
23 dec 2022 #Africa #Colonialism #Europe
Germany has handed historical artifacts back to Nigeria that had been looted and sold by the British. Although Germany is the first country to start returning the Benin bronzes, many say it still has to do more to tackle its colonial legacy.
Dutch Prime Minister Mark Rutte delivered a speech on Monday formally apologizing for his country's historical role in slavery and its consequences into the present day. He also said that slavery must be recognized in "the clearest terms" as "a crime against humanity." According to Rutte, the government will establish a fund for initiatives that will help tackle the legacy of slavery in the Netherlands and its former colonies. The move marked a U-turn for the Dutch prime minister, who had previously refused to deliver the apology, arguing that it would start a "polarizing" debate in the Netherlands.
Some groups and affected countries have criticized the move, saying they were not consulted by the Netherlands about this. Activist groups in the Netherlands said the apology should have been delivered on July 1 instead — on the annual celebration of "Keti Koti," or Breaking the Chains in Surinamese, marking the anniversary of the abolition of slavery 160 years ago.
4 India's Child Sex Highway | 101 East Documentary
17 jan 2020 MADHYA PRADESH
A notorious highway in the Indian state of Madhya Pradesh is the site of a shocking trade.
Girls as young as 10 are being forced to work as prostitutes – and it's their own families selling them to passing trucks.
The girls are from the Bachara tribe, a low-caste community known as Dalits.
Most of the Bachara men say discrimination stops them from getting jobs, so generations of girls have supported their families through prostitution.
Meneka's mother forced her into prostitution at the age of 15.
She now has a two-year-old daughter of her own, and says she feels trapped.
"I feel like I am born in the wrong place, doing the wrong thing. But what can I do? I can't say much because this is our tradition."
Filming undercover, 101 East discovers girls as young as 10 are being offered to men.
While India introduced tougher child rape laws in 2018, advocates say the laws are not properly enforced.
"The people who are exploiting the child – they are not customers, they are rapists," says Asheif Shaikh, the founder of a local NGO that frees local girls from what he describes as sexual slavery.
"This practice is like the serial rape of the children … They are raped about 10 to 12 times in a day."
Madhya Pradesh has the highest number of reported child rape cases of any state in the nation
In this exclusive investigation, 101 East exposes the Indian villages where parents sell their daughters for sex.
5 Saved at Sea : Rescuing Migrants in the Mediterranean – the fifth estate


In recent months, tens of thousands of desperate souls have been saved from certain death in the frigid waters of the Mediterranean. Recently, the crew of the Red Cross MOAS Responder agreed to let The Fifth Estate come onboard to join in one of their rescue missions. As our cameras rolled, on a single day, hundreds of migrants were plucked from listing wooden boats and rubber dinghies. The CBC's Nahlah Ayed chronicles the huge international effort to save migrants who seek a better life in Europe but often risk death getting there.
6 The Shady Business of Trafficking Desperate Refugees | Lethal Cargo | ENDEVR Documentary
25 mei 2022 #ENDEVR #FreeDocumentary #Refugees
The Shady Business of Trafficking Desperate Refugees | Lethal Cargo | ENDEVR Documentary from 2016
Episode 1: Migrants
A gripping and first-person account of the odyssey of migrants and refugees being ruthlessly exploited and trafficked across the Mediterranean Sea.
The Mediterranean Sea is crisscrossed by traffics of every kind, some legal, others lethal. Over the last five years, we have been putting together the pieces of a tragic and terrifying story of the merchants of death. Lethal Cargo covers the escape of refugees from war regions in leaky boats, the spilling of toxic waste into the depths of the ocean during goods transportation and in our two most recent episodes, the illegal handling of drugs and weapon across the Mediterranean. Shockingly, the governments that should be trying to stem the tide of this illegal trades are the very ones involved in a tangled web of corruption!
2

The gateway to a deceitful society
English
Willful blind​ness
Deliberate failure to make a reasonable inquiry of wrongdoing (as drug dealing in one's house) despite suspicion or an awareness of the high probability of its existence.
NOTE: Willful blindness involves conscious avoidance of the truth and gives rise to an inference of knowledge of the crime in question.
Merriam-Webster Dictionary
In society, as a result of 'Willful blindness', you get hidden situations of people having a very difficult time for no reason and no prospect of a correct solution.
This then results in children in such a life context being broken from the start. Such a thing is absolutely unacceptable.
Dutch
Gateway to somewhere
A place through which you have to go to get to a particular area
Manchester is known as the gateway to the north.
Gateway to something

A way of achieving something
Hard work is the gateway to success.
Cambridge Dictionary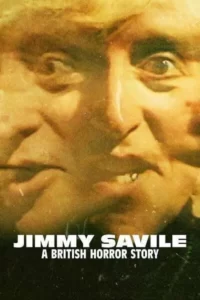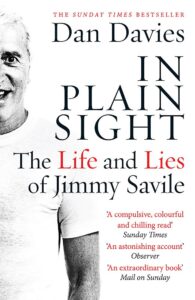 6 Documentary: Who is Jeffrey Epstein, accused of sexually abusing teen girls?
Palm Beach multimillionaire Jeffrey Epstein is a free man, despite sexually abusing dozens of underage girls according to police and prosecutors.
Savile's case never came to trial.
Only after his death in 2012 did it come to light that he had been abusing children since 1955.
Not one child, or two, or three. Hundreds.
A sexual predator. Using vulnerable minors as prey.
In a normal justice system,
the entire Jeffrey Epstein crime spree would have been stopped 15 years earlier.
Some key points about Jimmy Savile include:
Savile was a popular television and radio personality in the UK during the 1960s, 70s, and 80s, and was well known for his charity work.

After his death in 2011, it was revealed that he had sexually abused hundreds of children and adults, some of whom were as young as eight years old.

Savile's abuse was covered up by various institutions, including the BBC, hospitals, and the police, who failed to take action despite receiving complaints about his behavior.

The scale of Savile's abuse, as well as the institutional cover-up that allowed it to continue for so long, led to widespread shock and outrage in the UK.

In the years since the revelations about Savile's abuse, a number of other high-profile figures in the UK have been accused of sexual abuse, leading to a broader reckoning with the issue of sexual abuse and harassment in the country.    Jimmy Savile.
Jeffrey Epstein was a wealthy American financier and convicted sex offender who died by suicide in jail in August 2019 while awaiting trial on charges of sex trafficking of minors. Here are some key points about him:
Epstein was born in New York City in 1953 and grew up in a middle-class family in Brooklyn.

He attended Cooper Union and later dropped out of New York University's Courant Institute of Mathematical Sciences.

Epstein began his career as a teacher but soon moved into finance, working for Bear Stearns before starting his own financial management firm.

Over the years, Epstein became known for his connections to powerful people, including politicians, academics, and celebrities.

Epstein was first investigated by law enforcement in 2005, when a 14-year-old girl told police that he had sexually abused her. He ultimately pleaded guilty to a lesser charge of soliciting prostitution from a minor and served 13 months in jail.

Epstein was arrested again in July 2019 and charged with sex trafficking of minors. He was denied bail and died by suicide in his jail cell a month later.

Following Epstein's death, his connections to prominent individuals have come under increased scrutiny. Many have been accused of participating in his alleged sex trafficking ring or of knowing about his illegal activities and doing nothing to stop them.

Epstein's estate is estimated to be worth over $600 million, and a number of his accusers have filed lawsuits seeking compensation from his estate. Jeffrey Epstein     Prince Andrew     Ghislaine Maxwell
A sounding board
The British Horror Story of Jimmy Savile
spanning over more than 60 years,
and similar events with Jeffrey Epstein,
are shocking aberrations within the justice system,
which bring unimaginable embarrassment to justice. 
Jeffrey Epstein could have been stopped 15 years earlier,
but a deceitful "sweet deal" was fabricated.